Selling Businesses: Managing the Client's Expectations



23 August 2021
Selling businesses is not like selling real estate.
Of course, no matter what you're selling, it has to be priced correctly, but selling a business generally takes longer than selling a house or a piece of property. (To offset that minor inconvenience, the broker's payday when selling a business is usually MUCH higher!)
That's just one aspect of the process that the client must understand but it's a crucial part of managing the client's expectations.
For business brokers, managing the client's expectations in an ongoing, multi-aspect process that must be attended to if the broker wants not only a successful transaction but also a satisfied client, even if the business doesn't sell.
Where Does It Start? Time and Money

When selling businesses, facing reality is the name of the game.
The anticipated sale is likely to be the largest transaction of the seller's life and unlike anything the seller has ever done before. We have to assume that, at best, they're ignorant of the process or, at worst, equate it with selling a house, an event most sellers will have some experience with.
Our client – the seller – has to be made aware of the many issues the process  of selling a business involves. Making them aware early on – and keeping them aware throughout the process – is critical.
For example, when we know that most "properly-priced" businesses take between six and 12 months to sell, our client needs to know that at the first meeting. This single issue sets the tone for two key points of our early discussions with the client: time and money.
Putting this time aspect on the table during the initial meeting is pivotal – but making sure that the client doesn't forget it is equally important.
Yes, it's critical that our clients understand the aspect of time in the sale of a business. But price is at least as critical. The six to 12 month selling process assumes that the business is properly priced. As I've written previously, a business' assumed value – a number arrived at by the business broker's valuation work – is different than its price.
Financing
In the Main Street and Lower Middle markets, more than 80% of deals include some amount of seller financing. To you business brokers, it is impossible to overstate the importance of advising your selling clients about this statistic.
If the broker's valuation work suggested that the business' value is $1.5 million and the client agrees to the broker's recommendation that the business be brought to market at $1.7 million, the seller will automatically assume that they will walk away from the closing table with a check for about $1.35-$1.4 million (after some negotiation and broker commission).
But that's unlikely to be the case. Most deals will have the seller holding a note and there's no telling how much of the purchase price that note will represent.
The client must know going in that there is a strong likelihood that he or she will be helping finance the purchase – especially if the seller wants to ultimately receive something close to the business' value.
_____________________________________________________________________________
Our course, "Learn How to Value and SUCCESSFULLY Sell Businesses", teaches you how to value and sell businesses.
Become a Professional Business Broker…



Buyers: Issue #1
When selling businesses, we have to try to identify – at least at a general level – the types of buyers that will likely be interested in the specific business.
Private equity groups ("PEGs") have been extremely active for at least the last four years and we project that they will stay active in the near term. If your client's business could be a PEG target, your client needs to know what a PEG is and how they approach the acquisition and subsequent operation of the acquired business.
PEGs value, among other elements of a business, existing management. If your client's business is likely to draw PEG interest, it's probable that the PEG will require the seller to stay involved in the operation of the business for an extended term.
Yes, the client will be paid for his or her time but if they're planning an around-the-world motorcycle trip after the sale, selling to a PEG is probably going to result is a few years delay before setting off on the Harley.
---
We've launched a coaching program specifically tailored to Realtors that want to sell businesses, business owners and to anyone that wants to become a business broker.
If you'd like to learn more, email me at jo*@Wo*******************.com
---
Buyers: Issue #2
After 20 years in the business brokering trenches, I can tell you that buyers are a pain in the patootie.
No, not really. In fact, not at all.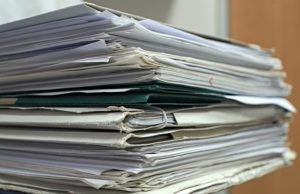 Yes, buyers are going to want to examine every nook and cranny of the business. All contracts, detailed financials, bank records to match to invoices, customer and client lists, intellectual property and on and on and on. At some point during the due diligence process, buyers will almost certainly seem like a pain in the patootie – at least to the seller.
But it's important that we get our selling clients to put themselves in the shoes of the buyer.
We do this by asking some variation of the question, "Would you do any less if you were getting ready to give someone you've just met one-and-a-half million of YOUR dollars?" We've found that, once our client looks at this from the buyers point of view, complaints begin to dissipate.
The Bottom Line
Selling businesses is a process and there are many aspects of that process that we business brokers must address with our clients even before any engagement agreement is signed.
Some of these issues – time and pricing are two big ones – should be done during the initial meeting as this meeting sets the tone for a client's expectations. It also establishes the level of your competence in the mind of the client and the tone of the relationship as the selling process unfolds.
If you have any questions or comments on this topic – or any topic related to business – I'd like to hear from you. Put them in the comments box below. Start the conversation and I'll get back to you with answers or my own comments. If I get enough on one topic, I'll address them in a future post or podcast.
I'll be back with you again next Monday. In the meantime, I hope you have a safe and profitable week.
Joe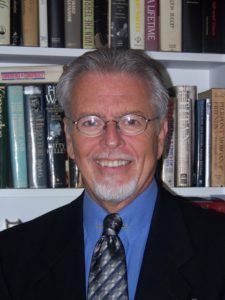 #business #businessacquisition #sellabusiness #becomeabusinessbroker #businessbrokering #businessvaluation #MergersandAcquisitions #buyabusiness #sellabusiness #realtor #realestateagents