Industry Consolidation
30 August 2021
Industry consolidation…It's happening all over the place!
There has been a great deal of industry consolidation over the past couple of years and the trend is continuing.
What is industry consolidation? It is the condition in which business expand by acquiring other businesses in the same industry; usually – but not always – larger companies acquiring smaller ones.
While these deals are sometimes strategic moves by the acquiring businesses, they aren't always. In many cases, businesses try to sell themselves to a competitor. Sometimes that competitor will view the acquisition as "strategic" but often they don't.
So, why are we seeing this trend? Well, for several reasons.
What's Driving Consolidation



First, as I've written previously, there's a lot of money out there looking for a place to land.
Second, interest rates remain low – and are expected to remain low through 2022 – which makes getting an acquisition financed much easier. It also widens the buyer pool as more potential buyers will qualify for acquisition loans
Third, governments around the world, in sometimes misguided efforts to stimulate their economy, are printing money like they were producing thousands of Monopoly games, making capital for acquisitions even more plentiful. There is plenty of money available for buyers, thanks in part to these efforts. The most obvious way government action drives consolidation is through near-zero interest rates. (See above.) This means it's cheap to borrow money,
Fourth, business in general is good. Small and mid-size firms are profitable and companies that want to expand via acquisition have a lot of attractive targets.
And last – but certainly not least – the Silver Tsunami has begun breaking on the shores of countries everywhere.
Industry consolidation occurs when businesses buy other businesses in the same industry.
Bank consolidation may be the most easily-grasped example as consolidation in the banking industry is a periodic phenomenon. Beginning in the early 2000s, the United States began to experience a great increase in the number of large bank mergers, including Bank of America with FleetBoston and JPMorgan Chase with Bank One.
But consolidation happens in other industries, as well, and with business a lot smaller than the banks mentioned. And we're seeing a lot of it right now.
Two Examples

One example from our files is in the hardware store industry.
Despite the prevalence of Big Box retailers such as Home Depot and Lowe's, there is an extensive network of independent hardware stores in every country.
As with most industries, many of the owners of these independent stores are at or near retirement age and are starting to think about selling. (Realtors take note!) Smart business brokers are able to advise these owners that now is an excellent time to consider a sale – for all the reasons I listed at the beginning of this post.
_____________________________________________________________________________
Our course, "Learn How to Value and SUCCESSFULLY Sell Businesses", teaches you how to value and sell businesses.
Become a Professional Business Broker…



There are dozens of multi-unit store owners that are eager to expand into new territories and the best way to do so is by acquisition.
One of the individuals that has completed our Course is in the hardware industry. When he was contacted by another owner in their industry about finding a buyer, he contacted the owner of a chain of roughly 75 stores in a territory adjacent to the seller's store. In fairly short order the deal was done at nearly $3 million.
The owners of the larger chain were interested in continued growth via acquisition. The seller was part of that Silver Tsunami I've been writing about – Baby Boomers heading for the exits. The fit was perfect and an example of the consolidation in the independent hardware store industry.
---
We've launched a coaching program specifically tailored to Realtors that want to sell businesses, business owners and to anyone that wants to become a business broker.
If you'd like to learn more, email me at jo*@Wo*******************.com
---
Buyers: Issue #2
A second example is in the heating, cooling and refrigeration industry which has seen a sharp rise in consolidations among suppliers, distributors, and especially contractors. A number of factors are driving this activity, and experts expect it to continue through at least the rest of the year.
A single example is one company on the East Coast with a voracious appetite.
Green Dot Heating and Air Conditioning is a buyer. The North Carolina-based firm has acquired six area firms since October. Co-owner Chris Jones said Green Dot targets contractors doing $1 million to $5 million of business.
Opportunities exist for those looking to buy. Jones said even with its buying frenzy, Green Dot could have acquired even more firms. The main issue wasn't money but the ability to absorb them into the company culture.
As with other industries, there have been some major HVAC transactions involving private equity firms. Reedy Industries is a PE-backed consolidator that has grown at a considerable pace in the past few years. Reedy is an example of a platform buyer. These are firms often backed by private equity that buy out smaller firms.
As I've written repeatedly, there's plenty of money available and businesses, no matter what industry they're in, if properly priced will sell.
"As long as it's a decent company that's priced properly, it's selling instantly, often with multiple bidders", said Patrick Lange, one of the brokers involved in some of these deals.
Storm Clouds on the Horizon?
High valuations and plenty of money available make now a great time to sell almost any decently-run business – but that could change next year.
Given the amount of money looking to be deployed, the ultra-low interest rates and, thanks to two strong years, high valuations, sellers are in the proverbial catbird seat. But there are storm clouds on the horizon. Interest rates ate likely to rise in mid- to late-2022 and the economy weaken as a result. Both of which would slow acquisitions.
But the elephant in the room is taxes; specifically, the capital gains tax.
Most Western countries plan to raise taxes – some countries by significant amounts. While they claim that only "the rich" will be effected, they fail to realize that business owners who've reinvested their profits back into their business will be "rich" only for one tax year – the year they sell.
And if these tax plans come to pass, business owners are going to get clobbered.
In the U.S., the current administration is pushing for a doubling of the capital gains tax – to 40% from 20%. (To that will be added the existing 3.8% tax meant to make ObamaCare remotely feasible.)  Should such a draconian increase occur, it would surely dampen the enthusiasm of many sellers. At that rate, an owner who sells a business for $5 million has to turn around immediately and write the federal government a check for $2 million, rather than $1 million as is now the case.
Needless to say, that will significantly impact the seller's post-sale plans. (See a potential work-around here.)
The Bottom Line
When a consolidation phase gets started, business owners that have been thinking about selling – or that might sell in the near future – have an opportunity to get top dollar for their business.
But when the planets seem to align – lots of money chasing businesses, low interest rates and a growing economy – the opportunity can be even more compelling.
If you have any questions or comments on this topic – or any topic related to business – I'd like to hear from you. Put them in the comments box below. Start the conversation and I'll get back to you with answers or my own comments. If I get enough on one topic, I'll address them in a future post or podcast.
---
Searching
I'm adding a new section to these posts.
We've constantly receiving inquiries from buyers – usually small private equity firms, family offices and occasionally high-worth individuals – searching for specific types of businesses. The number of these inquiries has been growing steadily and I want to let you readers know what we're looking for just in case you have something that might fit.
This morning we received an email from our colleagues in London about a client looking for MSP (managed services provider) in SE England. If any of you UK readers know of something that might fit, please let me know.
---
I'll be back with you again next Monday. In the meantime, I hope you have a safe and profitable week.
Joe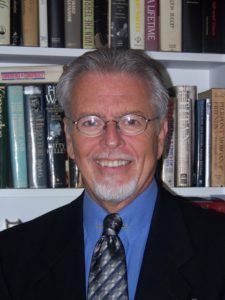 #business #businessacquisition #sellabusiness #becomeabusinessbroker #businessbrokering #businessvaluation #MergersandAcquisitions #buyabusiness #sellabusiness #realtor #realestateagents