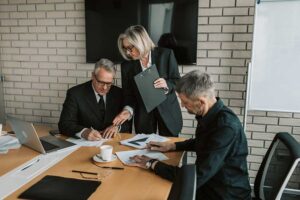 Are you considering selling? If you've begun to think about it, many aspects of a business transfer – taxes, financing, valuation, marketing, confidentiality, etc. – need to be considered. Selling a business takes planning, patience and professional execution. We can help you prepare yourself and your business for a sale and walk with you through every step of the process.
The principals of Worldwide Business Brokers have nearly three decades of experience in the buying and selling of middle-market businesses. If you tell us a little bit about your business, we can start a discussion.
What industry are you in? (I.e., retail, wholesale, manufacturing, service). What type of business? (I.e., clothing shop, food distribution, box manufacturing, tax preparation). What size? (Gross annual revenue, how many employees.) Tell us as much as you can here and one of our professional M&A specialists will contact you confidentially.
YOU CAN BE SURE THAT ALL THE INFORMATION YOU PROVIDE WILL BE HELD IN THE STRICTEST CONFIDENCE!