Real Estate Agents and "The Silver Tsunami"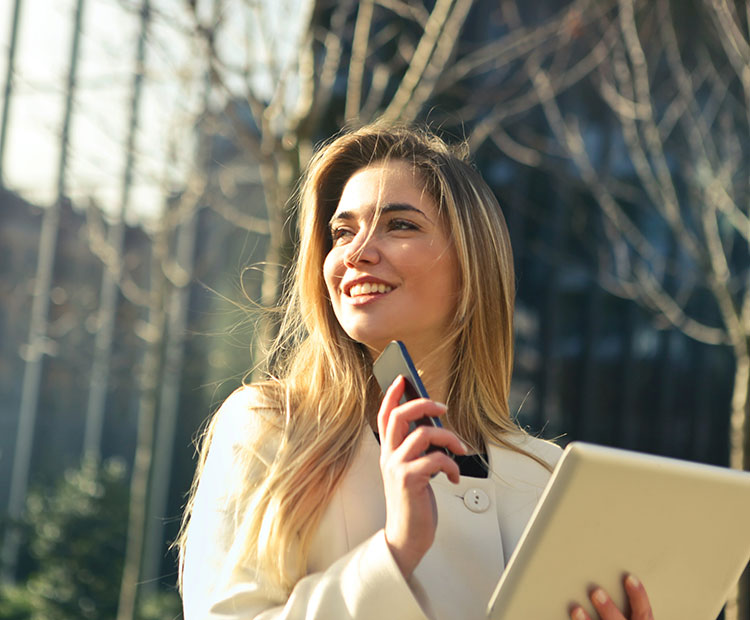 Realtors, have you ever heard the expression "The Silver Tsunami"?
The coming "Silver Tsunami" represents a once-in-a-lifetime opportunity to people that have always wanted to own a business. But it represents an even more unique opportunity to real estate agents.
There is an immense economic shift – a generational transformation – that's just beginning; one that will have massive financial consequences for years to come – and real estate agents and brokers are uniquely well-positioned to take advantage of it.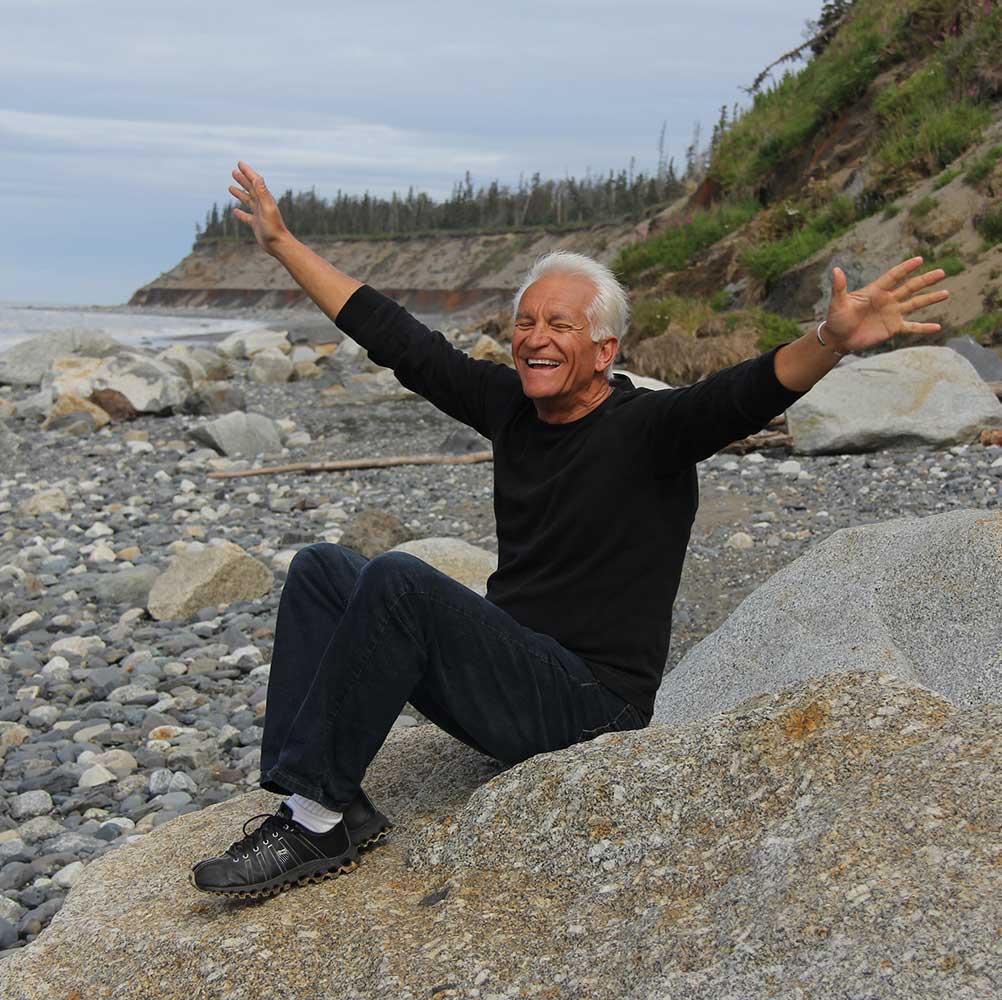 Exhibit A: The Baby Boomer generation is starting to hit retirement age at a rate of 10,000 people a day in the United States alone.
Exhibit B: According to the U.S. Small Business Administration, more than 50% of small businesses – nearly 15 million – are owned by people over 50 years old.
Exhibit C: UBS, the Swiss investment bank, issued a report that included the results of a survey of business owners. It's conclusion? More than 40% of business owners plan to exit their business in the next decade.
Millions of businesses around the world are starting to come to market – a surge that is expected to intensify over the next 10-15 years. There are not nearly enough knowledgeable professionals to handle this tidal wave of opportunity. Because, like the owners of homes everywhere, the owners of each of these businesses will need the help of someone who knows how to value, market and sell businesses.
Each sale will generate an exceedingly handsome commission. And real estate agents are the most logical professionals to fill this role.
Real estate agents that understand how to value and sell businesses enjoy two substantial financial advantages that other real estate professionals miss out on. The first should be fairly obvious. The second, possibly less so.
First, in every geographic market, businesses as a rule sell for more – often FAR more – than houses do.
We work with businesses that range in value between $250,000 and $25 million – the range in which the majority of private businesses fall.
Second, commissions paid for handling the sale of businesses range between 8% and 12% with the average generally being 10% – DOUBLE, or nearly so, what real estate agents earn selling houses.
And if you're an estate agent outside the U.S., you know that commission rates wherever you are, are probably even lower than the 5% or 6% that U.S. agents enjoy.
So, do the math. This chart should help you.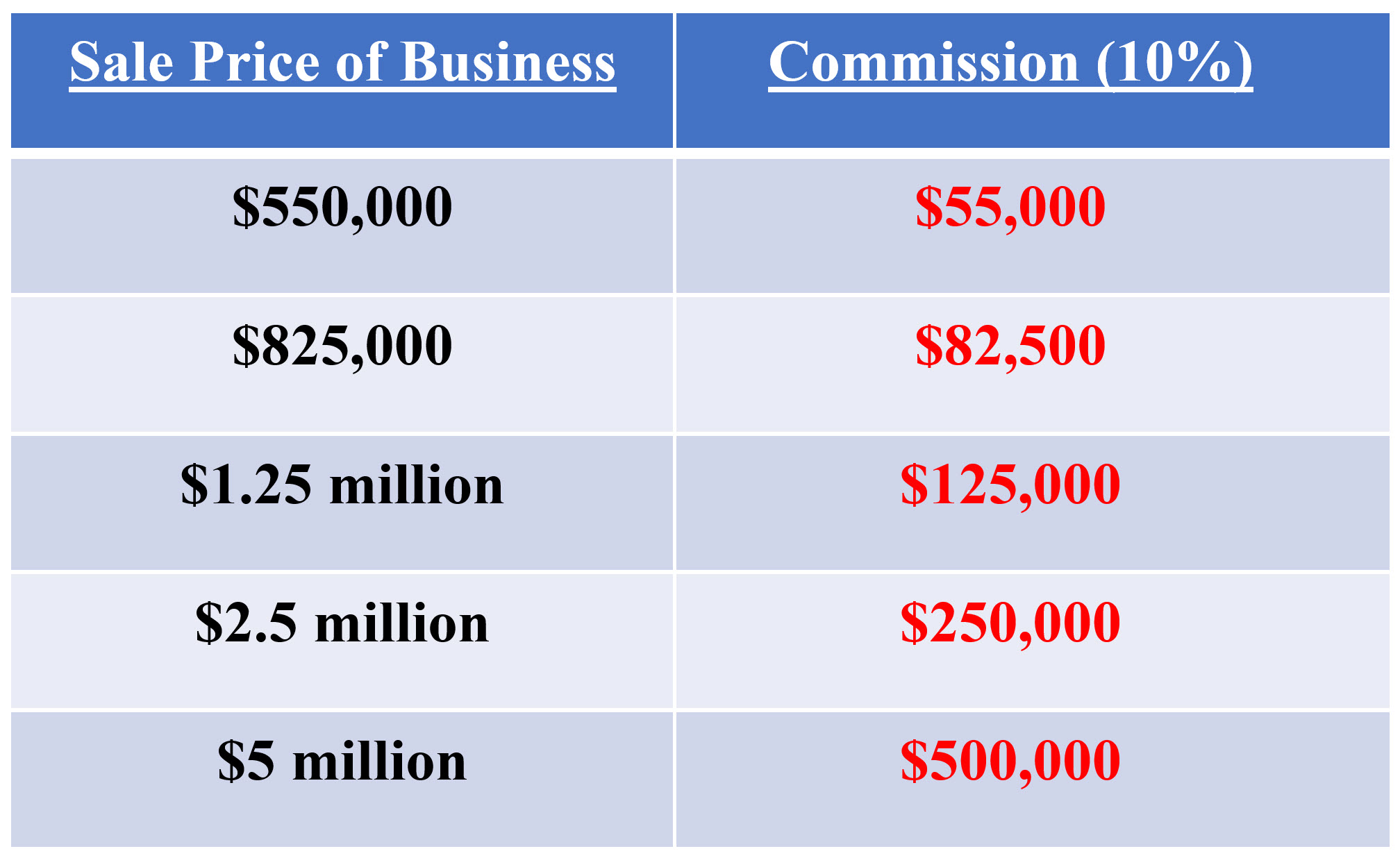 Real estate agents and brokers already understand the concept of preparing a property for sale, marketing those properties, helping to negotiate a purchase agreement and shepherding the deal to closing.
Those skills give real estate agents a leg up when they decide to learn how to value and sell businesses.
And get this… In many areas, anyone who engages in the brokering of businesses for compensation needs to be licensed. But believe it or not, the required license is a real estate license! Something every active real estate agent already has!
Every business that does not fail will eventually be sold.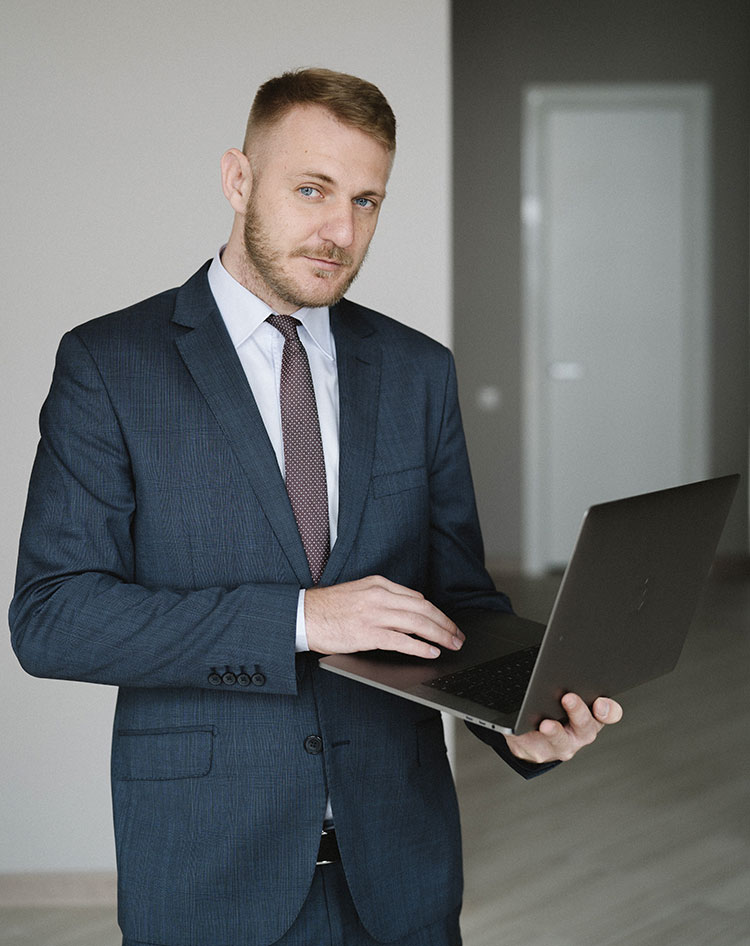 The market for our services is enormous!
Every business you pass as you drive around town showing houses every day will be sold.
Car dealers, building supply companies, marinas, boat dealers, convenience stores, hotels, child-care businesses, grocery stores, cabinet suppliers, healthcare providers, IT companies, janitorial services, every restaurant and retailer, every franchised business and thousands more!
Every business in every office park, strip mall, shopping center, industrial park and every one on Main Street.
And every owner will need the help of someone who knows how to value, market and successfully sell businesses.
It doesn't matter where you are – Manhattan, Memphis, Munich – it makes no difference. There are thousands of businesses that will be sold… and thousands of business owners that need help.
Since founding Worldwide Business Brokers 20 years ago, we've seen countless real estate agents list and try to sell businesses. We've been contacted repeatedly by real estate agents who, after trying – unsuccessfully – to find a buyer for a year or more, ask for our help. But by that point, two of the three cardinal rules for selling businesses have been broken, making the likelihood of us being able to help in the short term remote.
If the real estate agents involved knew how to value and properly market the businesses they listed, it is highly likely that those businesses would have sold – and paid a very attractive commission at closing.
But here's a hint: no one, in the history of the world, has EVER gone to the MLS looking for a business to buy. No one.
Here's a number of interesting and relevant facts to consider:
If you take out the top 10%, according to these sources, the average Realtor makes about $40,000 a year.
Not bad, but hardly enough to compensate for all the hours – nights and weekends – that real estate agents and brokers seem to work. Hardly enough to compensate for all the kids' soccer games and pool parties that are missed. Hardly enough to compensate for being "on call" pretty much 24/7. Hardly enough to provide the kind of lifestyle most people who work that hard deserve and strive for.
Selling one $1 million business means a very handsome commission – one that is more than twice what the average real estate agent will make in a typical year. That's just ONE DEAL!
Handling the sale of businesses isn't for everybody. Doing multi-million dollar deals can frighten those among us that are less-driven. But every business that doesn't fail will eventually be sold – every one. And, like homeowners, the owners of every one of those businesses will someone that knows how to value and successfully market their business.
For those real estate agents who want to supercharge their commission income without the hassles of a 24/7 career, there is, right now, an EPIC opportunity beginning to unfold to do so by helping millions of business owners turn their years of effort into the capital they need for retirement.
It doesn't matter where you are, how old you are or the extent of your real estate experience.
If you're one of those agents that aren't frightened by an opportunity like this, let me know in the box below and I'll send you information about how you can get a piece of this highly lucrative opportunity.