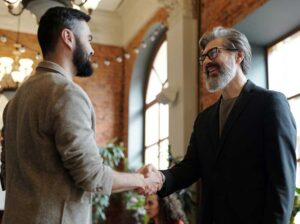 If you are considering acquiring a business, there are four ways you can go about the process. Which of these four ways you choose will depend on several factors: 1) Whether you are looking for a "Main Street" or "Middle Market" business; 2) Whether you know what you want or are hoping "something interesting" will pop up; 3) Whether confidentiality is important, and; 4) Whether you are looking for a strategic or financial acquisition.
Here are several ways to approach the acquisition project:
A general wide-net approach which requires countless hours of sifting through online listings, contacting numerous owners and business brokers, doing all the analysis and due diligence, rejecting all the false positives, lining up the financing and corralling all parties and resources for the closing. Depending on how much time you have to spend on this process, this may be a suitable approach if you're looking for a Main Street-type business in a defined geographic area.
Work with a specific business broker – ideally, an IBBA Certified Business Intermediary; CBI – to search through the hundreds of businesses listed for sale. This will save an enormous amount of time as your broker, using the criteria you provide, will be able to cull the most appropriate opportunities from the sometimes endless list of businesses for sale. Just remember that, with this arrangement, the broker will be working for the seller – after all, that's who will be paying the commission!
Hire a broker to represent you. This approach will save time, money and assure that the broker or M&A specialist is working in your best interest. This is also the best way to assure confidentiality in your search and process. This is the way most strategic acquisitions are conducted.
There are many thousands of businesses for sale at any given time. The owners of some of these businesses have listed them with us or with one of the many brokers and M&A professionals that we enjoy co-brokering relationships with. If the type of business you want – industry, size, location, etc. – is among that group, identifying it might be quick work and our fees are paid by the seller. If you'd like us to screen what is actively listed, start the conversation with us here.
However, if you're looking for something very specific or your business is considering expanding through acquisition or if you want to keep your acquisition plans confidential, we can help you find the right strategic fit quickly, painlessly and confidentially. We are acquisition specialists and offer a complete Buyer's Brokers and M&A service that includes broad or narrow channel searching for businesses that have the characteristics and attributes that meet your needs. We identify possible candidates, help you narrow down the field, value the chosen targets, handle confidential negotiations and shepherd the transaction to the completion of the acquisition – all done with the utmost confidentiality. If you have developed a list of distinct characteristics that your ideal acquisition target would possess (or would like some assistance in developing such a list), we can help you find a business that fits your strategic vision. When we take on such an assignment, we work for you. We do not accept any fees from the selling companies or co-brokerage fees from other brokers.
If you are an individual entrepreneur, a C-suite executive looking for a strategic acquisition or a business of your own, a high net worth individual or a private equity firm and you'd like to acquire a business and need an experienced team to handle the legwork professionally and confidentially, our M&A specialists are ready to go to work for you. For a confidential discussion on your needs and how we can satisfy them, send us your contact information here.