Real Estate Agents: Selling Businesses

Two weeks ago, my post was about an epic opportunity that real estate agents are, for the most part, missing. That post generated a great deal of interest – most notably from, well, real estate agents.
It was about the coming tidal wave of businesses expecting to come to market as a result of Baby Boomers retiring – the so-called "Silver Tsunami" – and the opportunity this tidal wave presents to real estate agents if they only knew how to take advantage of it.
Real estate agents understand the concept of listing, showing and selling property – and businesses are "property", whether they include real estate or not.
But based on our 20 years of experience, real estate agents don't seem to understand that it's different property. Like valuing and selling artwork, private airplanes, motorcycles, the URL "broadcast.com" or classic guitars – all property, by the way – the methods of valuing and selling businesses are very different from those used to sell real estate.
We work with real estate agents regularly and our experience has been that those who take assignments to sell businesses are shirking their fiduciary duty – as clearly defined in the NAR's Code of Ethics & Standards of Practice – to act in the best interest of their client.
I admit that that's a strong statement and may upset some hypersensitive agents. But it cannot be disputed.
What would you call a real estate agent who took a listing to sell Pablo Picasso's Femme au Chapeau, estimated to be valued at $8 million? What's the difference between that agent and one who took a listing to sell an $8 million specialty metal fabricating business or eCommerce website?
I submit there is no difference. And in both instances, the agent does a grave disservice to the client.
We Work with Realtors

We get calls several times a year from real estate agents who want us to help them sell a business they listed two or more years ago, and have had zero luck finding a buyer. Some of these agents don't know that they don't know what they're doing; but others do.
Unfortunately, the main problem – of many, I hasten to add – is that, by the time we get involved, far too much damage has been done – to both the business and to the likelihood of a successful sale. At least two of the three cardinal rules of successfully selling a business have been broken.
_____________________________________________________________________________
Our course, "Learn How to Value and SUCCESSFULLY Sell Businesses", teaches you how to value and sell businesses.
Become a Professional Business Broker…



But it doesn't have to be this way!
The market is enormous – and growing! The opportunity is waiting for any real estate agent that wants to help these millions of business owners turn their hard work into a comfortable retirement. And these owners will pay handsomely for the help of the professionals that can make that happen.
But like anything else, it's simply a question of knowing what you're doing; learning how to do whatever it is that you want to do.
The work of valuing a business is completely different from that of valuing a house.
Granted, commercial Realtors have a better understanding of what's important in valuing businesses but even most of them grasp only that buyers are interested in the answer to the question, "How much will this business put in my pocket?"
But before that question can be answered, a broker has to know how to determine how much money that business actually generates for the owners. Here's a hint as to what's it's NOT: The taxable income AND the bottom line of the profit and loss statement.
Valuing a business is arguably the most important aspect of selling one. But right behind that is pricing the business; and marketing the business; and financing the acquisition; and keeping the client calm and energized during the process.
But real estate agents already do most of this – but on a much smaller, less financially rewarding level.
I started working in real estate in the early 1990s – as a tenant in dozens of locations throughout the U.S,; as a landlord as I started investing in commercial properties; and as a licensed Realtor in multiple U.S. states. But my transformation happened about 20 years ago, a few years after selling that business with the "dozens of locations throughout the U.S."
I realized that the concept of selling businesses was similar to that of selling houses. A real estate agent needed only to learn how to do the same things on a larger platform.
---
We've launched a coaching program specifically tailored to Realtors that want to sell businesses, business owners and to anyone that wants to become a business broker.
If you'd like to learn more, email me at jo*@Wo*******************.com
---
Dispatches from the Front

As I mentioned, after 20 years in the business of valuing and selling businesses, we get contacted by real estate agents regularly. Most want our help selling a business that they've been unable to for the past year or two. Others, a bit wiser, refer to us their clients that want to sell their business, recognizing that we have the know-how and that their client is FAR more likely to have a satisfying experience than if the agent tried to sell it.
Those agents also realize that they'll receive a very handsome referral fee from us for sending those clients.
And the likelihood of them getting paid is also much higher.
But the real issue is this: real estate agents – even those that refer clients to us – are leaving tens of thousands of dollars on the table.
If they just knew the difference between the selling of businesses and the selling of houses, there would be no need to refer clients to us; no need to spend two frustrating years trying to sell something that they're unequipped to sell; no need to experience their client's gradual dispirited frame of mind and ultimate disappointment.
Why am I fulminating about this?
Because real estate agents – as professional and talented as most are in their chosen profession – damage themselves and their clients when they try to sell a business in spite of not knowing how.
We have a great deal of pity for business owners that come to us – either with or without their real estate agent – after a prolonged period of trying to sell. We even have some sympathy for SOME of the agents – those that said to themselves, "I don't know how to value or sell businesses but I don't know who to call."
Over the next three weeks, I'm going to relate three true stories from our files outlining the details of catastrophes that resulted from a real estate agent's decision to try to sell a business. Some of the details will be changed to protect the identity of both the agents and the businesses.
But these are cautionary tales – as well as illustrations of the epic opportunity just beginning to unfold for real estate agents. And one of the important bits of information each will contain is the financial impact on the seller – as well as what the agent left on the table.
The Bottom Line
Pilots, lawyers, accountants, mechanics, pianists, artists, doctors, soldiers and practitioners of thousands of other professions all trained to become knowledgeable about and expert in their chosen field.
In fact, real estate agents trained to become knowledgeable about and expert at selling houses. Such training and knowledge is required to be awarded a license to sell real estate.
The coming Silver Tsunami – a generational shift with millions of businesses being sold over the next 10-15 years and a ton of money being earned by those who know how to value and sell them – presents real estate agents with an enormous opportunity.
We don't want Realtors to bring businesses to us because they don't know how to value and sell them. We'd much prefer they know what they're doing and get the deal done before the business is damaged and the owners upset. Being able to do so will have the added benefit of significantly impacting the agent's commission income.
If you have any questions or comments on this topic – or any topic related to business – I'd like to hear from you. Put them in the comments box below. Start the conversation and I'll get back to you with answers or my own comments. If I get enough on one topic, I'll address them in a future post or podcast.
I'll be back with you again next Monday. In the meantime, I hope you have a safe and profitable week.
Joe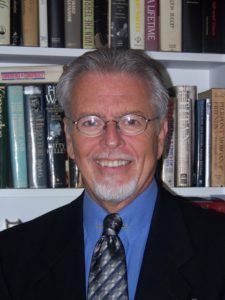 #business #businessacquisition #sellabusiness #becomeabusinessbroker #businessbrokering #businessvaluation #MergersandAcquisitions #buyabusiness #sellabusiness #realtor #realestateagents