Selling Your Business When It Isn't for Sale
27 September 2021: Selling Your Business
If you're a business owner, has it ever occurred to you that someone might show up with an offer to buy your business?
That "someone" could be the actual buyer or, just as likely, it could be the buyer's representative; such as a business broker – like us!
We're approached three times a week by buyers looking for specific types of businesses to buy. Many of these buyers are small private equity firms or family offices. Occasionally, these buyers are mid-size companies in search of a strategic acquisition. Though in the course of our work we are generally working for the seller, we are sometimes hired by the buyer.
The person that approaches you to see if you'd consider selling might be one of us. If that happens, do you know what you'll do?
It Happened to Me

I doubt it.
And I say that from experience because that's pretty much what happened to me.
About 25 years ago, I was busy growing my six year old business when – BAM! – an offer landed on my desk.
I was stunned. My business wasn't for sale. I hadn't even thought about selling. But I had to do something!
As some of you know, I was eventually able to negotiate the sale but it was a whirlwind and rocky courtship that left me a bit dazed – and, truthfully, a bit unsatisfied and unfulfilled when it was all over. But that experience – and my subsequent attempts as few years later to buy another business – were the basis for the founding of Worldwide Business Brokers.
But after 20 years in the business brokering trenches, we know that very few business owners are ready for the possibility that someone will show up to say, "I've got someone that wants to buy your business."
_____________________________________________________________________________
Our course, "Learn How to Value and SUCCESSFULLY Sell Businesses", teaches you how to value and sell businesses.
Become a Professional Business Broker…



Business owners should remember two things:
Every business that doesn't fail will eventually be sold – including the one you own.
Be prepared – practically and mentally – for the possibility that one of us shows up saying we've got a buyer.
What to Do
So, what should you do if we suddenly walk in with an offer to buy your business?
Well, the first thing is take a deep breath, let us know that your a little busy at the moment and buy a little time to try to grasp the ramifications of receiving an offer. But more practically, no matter what the offer is, do you even know what your business is worth?
When selling your business, whether the sale is planned or not – that's the first question that must be answered. And without that answer, you won't know whether the offer is insultingly low – in which case it should be refused – or exhilaratingly high – in which case you might be sorely tempted to accept it.
But if you don't know what your business is worth, you'll never know if the offer is good or bad.
Suppose you get an unsolicited offer of $4 million. You think, "Geez, now I'm a millionaire!"
That might be a very satisfying thought but if you learn after the sale that your business was actually worth $5.75 million, that $4 million won't be very satisfying any longer and you'll be living with regret.
---
We've launched a coaching program specifically tailored to Realtors that want to sell businesses, business owners and to anyone that wants to become a business broker.
If you'd like to learn more, email me at jo*@Wo*******************.com
---
But knowing what your business is worth is only one part of this process. The other part is the answer to a second question; and that is, "Will the amount I get be enough to do whatever I want to do next?"
When selling your business, you've GOT to know what the market suggests it's worth.
If you plan to retire, will your net be enough to let you live comfortably? If you plan to leave something for the kids, will the amount you walk away with provide for your continued standard of living and an inheritance?
If you plan to start racing sailing yachts with the Big Dog, will that big check from the buyer provide for that?
(On a side note, if you're planning to race with the Big Dog, the cost of the sails alone will eat up a good portion of that $4 mil.)
You don't want to run out of money.
All this requires careful and thoughtful planning and the first step is to find out what your business is worth. When comparing your business' value to the offer you've received, you may be pleasantly surprised or disappointed but neither reaction matters. What matters is whether the number is what you need to see you though whatever you want to do next.
The Bottom Line
Selling your business when it isn't for sale is a real possibility and it requires the owner to beconstantly thinking that one of us just might show up with and offer.
And what I've described in this post is just the beginning of the process of preparation for such an offer – something you should be constantly preparing for because you never know when one might come. There are plenty of other aspects of this process and I'll go over them in future posts.
But the number 1 issue is that you have to know what your business is worth. It all starts there.
Next week I'll detail an assignment we received from a buyer to find a specific type of business – in fact, multiple acquisitions of the same type of business – how we approached the task and some of the responses we got from the owners of businesses we targeted.
If you have any questions or comments on this topic – or any topic related to business – I'd like to hear from you. Put them in the comments box below. Start the conversation and I'll get back to you with answers or my own comments. If I get enough on one topic, I'll address them in a future post or podcast.
---
Searching
This week the inquiry we received is similar to last week's "Searching" item. As with many recent inquiries, it came from a small private equity fund looking for small software companies around $1 million in DE. If any of you know of something that might fit, please let me know.
---
I'll be back with you again next Monday. In the meantime, I hope you have a safe and profitable week.
Joe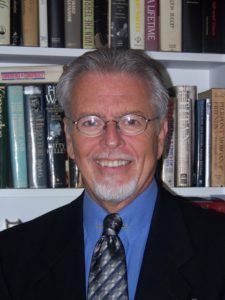 #business #businessacquisition #sellabusiness #becomeabusinessbroker #businessbrokering #businessvaluation #MergersandAcquisitions #buyabusiness #sellabusiness #realtor #realestateagents