Selling a Business Today: PEGs

18 October 2021: Selling a Business/PEGs
If you're selling a business in the current environment, business brokers – and even business owners that think they can do it themselves – should pay special attention to PEGs.
What are "PEGs"?
PEGs are private equity groups; groups of investors that pool their capital to invest in – to acquire – existing businesses. Most of them specialize in certain industry segments but look for businesses with good numbers, good management and good prospects for growth.
There's a bunch of PEGs out there right now and they're loaded with cash. Their level of activity in the M&A market amounts to the proverbial feeding frenzy.
I've written previously about PEGs but their omnipresence in the current M&A market is serious and continues to grow. We get inquiries every week from PEGs looking for businesses to buy.
What's the Definition of a PEG?

According to Investopedia.com,
"(PEGs) manage investment capital obtained from institutional investors or high net worth individuals to acquire equity ownership of companies through a variety of strategies, including leveraged buyouts and venture capital. Private equity firms operate with long-term investment horizons, typically five to seven years.
Until fairly recently, PEGs were relatively large investment funds – like Blackstone, Carlyle and KKR; the ones listed in that Investopedia.com article – looking for relatively large businesses to acquire. But that condition has changed.
We're constantly receiving inquiries from smaller PEGs, those looking for more modest-sized businesses. If the PEG focuses on a small industry niche – such as dental practices or the manufacturers of gloves for left-handed baseball catchers (just kidding about that one) – they are, for obvious reasons, likely to be targeting smaller businesses.
_____________________________________________________________________________
Our course, "Learn How to Value and SUCCESSFULLY Sell Businesses", teaches you how to value and sell businesses.
Become a Professional Business Broker…



Some of the PEGs that contact us are looking for niche businesses with minimums of revenue and adjusted net earnings as low as $1.5 million and $250,000 respectively.
PEGs Are Flush

PEGs, large and small, have plenty of money to spend and they have to spend it.
Pegs are generally required to return the money their investors give them – with a handsome return tacked on – within a relatively short time window; almost always in less than 10 years. With such a deadline, they're under pressure to find businesses to acquire and to grow those businesses.
That means they have to find quality businesses with growth potential so they can deploy their capital. (If you've got such a business and would like to discuss selling, let me know at joe@WorldwideBusinessBlog.com)
---
We've launched a coaching program specifically tailored to Realtors that want to sell businesses, business owners and to anyone that wants to become a business broker.
If you'd like to learn more, email me at joe@WorldwideBusinessBlog.com
---
So, where's all that money coming from?
Savings is one area. But more specifically, retirement accounts; especially for mid-level investors.
Why retirement accounts? Well, as infamous bank robber Willie Sutton replied when asked why he robbed banks, "That's where the money is."
Starting with a pop of 250 points the day after Donald Trump was elected – when it closed at 18,589 – the Dow Jones Industrial Average is motoring past 35,700 as I type this; a gain of 92% in less than five years. Investors are borrowing against their accounts and investing in PEGs (and in real estate). The markets are awash with cash.
This, of course, makes it a good time to sell a business.
The relatively recent advent of smaller PEGs is a significant boon to owners of smaller businesses and particularly to the professional business brokers that represent them.
PEGs represent a market of sophisticated investors that are serious buyers, not "tire-kickers". PEGs have to deploy their capital. They are loathe to waste their time; which means they won't be wasting the seller's time or the broker's.
Any broker that has been in the business for a while – as we've been for 20 years – has plenty of stories about the tire-kickers they've encountered during their time in the trenches. Such faux "buyers" cost us plenty. PEGs on the other hand are all business.
Another significant benefit of dealing with a PEG is that they understand business. They understand the concept of recasting a business' earnings and determining how much that business really makes for the owners.
The Bottom Line
If you're selling a business – or even thinking about selling a business – now is arguably one of the best times in many years to realize the highest value for that business; the covid shutdowns and the (apparently lessening) threat that the current U.S. administration will succeed in pushing capital gains taxes up to thin oxygen levels are fading into the proverbial rear view mirror.
PEGs are serious buyers. Neither the seller nor the broker need worry about the ability of a PEG to get financed. PEGs have the dough and need to invest it.
When selling a business to a PEG, are there concerns that must be considered? Yes, there are and we'll address some of them in next week's post.
But the bottom line here is that PEGs are serious, well-capitalized buyers of nearly any business in the Lower Middle Market. If you're a business broker, you'd be wise to target the appropriate ones for any such business you're engaged to sell.
If you have any questions or comments on this topic – or any topic related to business – I'd like to hear from you. Put them in the comments box below. Start the conversation and I'll get back to you with answers or my own comments. If I get enough on one topic, I'll address them in a future post or podcast.
---
Searching
This week's "Searching" item comes from a small private equity group looking for a U.S.-based Industrial Services (i.e. repair and replace, calibration, maintenance, equipment monitoring) with discretionary earnings of between $1 million and $5 million.
If any of you know of something that might fit, please let me know.
---
I'll be back with you again next Monday. In the meantime, I hope you have a safe and profitable week.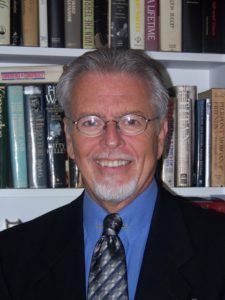 #business #businessacquisition #sellabusiness #becomeabusinessbroker #businessbrokering #businessvaluation #MergersandAcquisitions #buyabusiness #sellabusiness #realtor #realestateagents