The Importance of a Business Broker
Anyone that has been reading this blog for a while, knows how important I believe putting together the right team – most importantly a professional business broker – is when selling a business. A couple of years ago, I wrote
a post
specifically about the need, when selling a business, for certain specialized talent – and even included a
humorous link
to one of the best movie theme songs and video trailers of all time to underscore what I was saying. Given the challenges all of us – buyers, sellers, brokers and everybody else – are facing right now, assembling the right talent when it's time to sell is more important than ever. Most business owners have relationships with accountants and attorneys, two of the members of the team, and these individuals can be recruited pretty easily to gear up for the process. But few business owners have relationships with professional business brokers and finding the right one – one with the credentials and experience – is not that easy.
I've also written a post about the importance of a professional business broker and included
a link
in that post a document we created listing the important characteristics of a good broker. But we continue to get questions from business owners about what to look for when trying to choose the right broker to market and sell their business.
So, this post is a list of six elements to look for when starting a search for a business broker. This list is not only for business owners. If you're a business broker – or intend to become one – this list will show you some of the most important characteristics that business owners should be looking for – and help you see how you measure up and where improvement might be possible.
Credentials and Memberships
As in most industries, there are various credentials that can be earned by business brokers and there are various professional groups they can join.
Credentials can include certifications as business or equipment appraisers and commercial real estate designations such as CCIM. But the most important designation to look for in a business broker is the CBI designation.
CBI stands for Certified Business Intermediary and it is awarded by the International Business Brokers Association to brokers that have completed hundreds of hours of training and taken dozens of courses over multiple years to reach the pinnacle of their profession.
A CBI offers the most experienced professional representation available during the process of selling or buying a business. Along with having undergone a specialized initial program of detailed training, a CBI is required to earn continuing education credits to maintain the credential. When you want to work with the best intermediary to buy or sell a business, look for the CBI designation.
As I write this, there are fewer than 1,000 CBIs in the world. If you can't find one to work with, try to find a business broker that has been trained by one.
Most professional business brokers belong to the International Business Brokers Association, the primary organization for our industry. Many brokers also belong to regional associations. Membership in one of more of these groups suggests ongoing training and awareness of current trends in our industry as well as in industries the brokers might specialize in.
Membership in such organizations – and in well-known business groups such as the Chamber of Commerce – gives a business owner the sense that the broker is legitimate and professional.
Experience
Look for experienced brokers. Well, that's a given, right? But what kind of experience?
Many times new brokers join an existing firm. The new broker may not have a lot of experience but the firm should have.
If the business being sold is in the Main Street category – which we describe as any business will less than $1 million or so in transaction value – a "general practitioner" with several years experience in the general location of the business will be perfect, especially if that broker is part of a firm that focuses on Main Street businesses.
If the business is larger – in the Middle Market – finding a broker that specializes in the business' industry should be a consideration.
That $1 million "transaction value" cut off point is not set in stone. Many professional business brokers whose practice is mostly in the Middle Market are not specialists and have experience in many industries.
Marketing Plan
Find out how the broker plans to market the business. What online business-for-sale databases does the broker use? Will the broker do any print advertising and, if so, where?
What types of collateral pieces will the broker prepare? We develop an offering memorandum and abstract for each business we bring to market. Both are critical in providing buyers the important information in a concise format eliminating a lot of wasted time and effort.
Get copies of any such marketing pieces the broker used for earlier clients. If the broker balks at this request due to (reasonable and understandable) concerns about confidentiality, ask for redacted versions. Most professional brokers will have redacted versions available.
_____________________________________________________________________________
Our course, The Basic "How-To" of Becoming a Business Broker", teaches how to market and sell businesses.
Become a Professional Business Broker…
Financing
No deal gets done without financing.
Most deals are structured with some sort of seller financing involved, whether it be a straight note, an earn out or some other novel approach. But most deals involve some third-party financing.
A professional business broker will have multiple financing sources and relationships with specific lenders. Find out how deep their contact list is for this critical aspect of the deal.
Fee
The broker's fee will impact the sellers net proceeds. It is the largest transaction cost to the seller and the seller needs to factor it into the calculations done to determine if the net proceeds will be adequate to live the life they imagine post-closing.
Business broker fees can range from 6% to as high as 15% but, in our experience, most hover around 10%. We use a sliding scale whereby the fee gets smaller as a percentage of the transaction, the larger the transaction is.
Some brokers will ask for retainers. This is not unreasonable, especially for larger or complex businesses. Aside from the broker's ongoing operating expense, the broker will have marketing, printing and various other expenses directly associated with the business being brought to market. But get all this upfront so that there are no surprises when you're asked to sign the listing engagement documents.
Testimonials
Finally, references.
A professional business broker will have references. There should be several on the broker's web site in the form of testimonials.
And remember that references do not all have to be from successful buyers or sellers. Most businesses that come to market don't sell. The opinions of people that the broker worked with unsuccessfully could be even more meaningful than the deliriously happy sellers now living on a beach along the Cote d'Azur.
The Bottom Line
Yes, for any Middle Market business, you usually need a team of professionals to be involved in the sale. For Main Street businesses, as long as a professional business broker is involved, the "team" is not as critical. But I stress the word
professionals.
The accountant involved can't be the bookkeeper that runs the local H&R Block office next to the hardware store in the strip center between December and April. Get a CPA. The attorney can't be your cousin Morty's divorce lawyer. Get a transaction attorney. And the broker can't be the real estate agent your crazy uncle used to sell dilapidated duplex out in the boondocks. Find a business broker that has been trained by other professional business brokers – especially, find one that has been trained by a CBI. If you have any questions, comments or feedback on this topic – or any topic related to business – I want to hear from you. Put them in the Comments box below. Start the conversation and I'll get back to you with answers or my own comments. If I get enough on one topic, I'll address them in a future post or podcast. I'll be back with you again next Monday. In the meantime, I hope you have a profitable week! Joe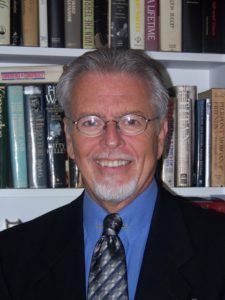 #business #businessacquisition #sellabusiness #becomeabusinessbroker #businessbrokering #businessvaluation #MergersandAcquisitions