Selling a Business: The Impact of the Coronavirus – Part 2
Selling a business under normal circumstances can be challenging enough but the coronavirus adds a whole new dimension to the process. Two weeks ago,
our post
was about the
general
short term impact of the coronavirus on selling businesses. But we've gotten a lot of questions from all over the place: What about specific issues? What about the longer term aspects? We're at the earliest stages of the many ways this virus will impact us all. Everything from the surge in online shopping and video conferencing to the collapse of the restaurant and hospitality industries will have both short-term and long-term effects on business in general and M&A activity in particular. How each individual business is impacted will depend on a number of factors: industry, geographic location, local or national government response, the trajectory of the eventual recovery, etc.
For example, restaurants and small "mom and pop" hotels and bed and breakfasts are being decimated. Many are unlikely to survive. The early lock-down of California will impact thousands of businesses – from tech and manufacturing to agriculture and shipping – around the world as workers shelter in place and businesses curtail operations and retrench, And upon reopening, the state will look vastly different from what it looked like at the beginning of this year. Our friends and colleagues in Italy – especially in the northern parts, where most businesses are family enterprises – are in dire straits. Will the Italian government – or the E.U. – be able to backstop the collapse of that economy? Some talking heads are predicting a rebound in business activity that mirrors in speed and suddenness the abrupt plunge of the last month or so. Others are being far more cautious and project a long slog out of the depths we'll find ourselves in once this scourge begins abate. And as if this episode is not traumatic enough, many expect, as with the regular flu, this virus will reappear in the Fall. Will we be ready? Our level of preparedness will certainly impact the recovery trajectory.
Existing Contracts
One of the less-discussed market realities relates to existing contracts. From real estate agents with contracts heading to closing, to service providers with multiple-year contracts with dozens of businesses, we're all in uncharted territory. For example, one of the businesses we work with is a multi-office regional title insurance agency. This company handles the settlement of real estate transactions but makes its money by insuring that the buyer has clear title once the deal is closed. The short term impact that this company is seeing is the number of
buyers of second homes that are canceling contracts – because most people don't want to buy a second home in the midst of a stock market collapse, often the source of the capital used for the purchase. This, of course, impacts the real estate agents and their brokers, reducing the commission revenue and thus the value of the brokerages – to say nothing of the title insurance companies themselves. We're also working with a U. S.-based network security company that provides security monitoring and maintenance of their clients' office networks to reduce its vulnerability to hackers, computer viruses, malware and other intrusions. Their clients include law firms, healthcare providers, financial advisors and other businesses that are required to keep their records safe and confidential. Several of this firm's clients have moved to a work-from-home stance and have asked our client to reduce the monthly charges given that offices have been temporarily abandoned and office networks are, at least at the moment, shut down.
_____________________________________________________________________________
Our course, The Basic "How-To" of Becoming a Business Broker", teaches how to market and sell businesses.
Become a Professional Business Broker…
Like most business brokers and M&A advisors, we have deals in the pipeline. We expect a handful of them to crumble but, for the most part, we expect them to close – but not without some hurdles including extended due diligence periods and extensions of the contract-stipulated milestone dates – especially closing dates. And these issues should be considered by buyers and sellers, as well as business brokers. As more and more areas order quarantines resulting in thousands of businesses being forced to slash operations, transactions risk not closing on time, being restructured, or coming apart completely.
Some Considerations
If you're in the process of buying or selling a business – or thinking about doing so – here are some things to consider:
How the coronavirus will impact future performance will impact business valuations. As I mentioned in the post two weeks ago, we expect business valuations to be seriously impacted in the short term due to uncertainty of the longer term impact on revenue and earnings. How quickly business in general rebounds once this mess is under control will give us a betters sense of how this will play out in the long term. But remember that many knowledgeable people are warning that the virus could again become an issue in the Fall.
For deals that are in the pipeline, expect buyers to pause – and that they may try to renegotiate aspects of the deal. From price and deal structure to closing dates and conditions, expect them to re-examine each of the transaction's terms.
Lock-downs and "shelter-in-place" orders will significantly impact the due diligence process as everyone from attorneys and accountants to brokers and the principals of the parties shift to working remotely.
The due diligence process includes site visits, the examination of contracts and myriad financial documents, inspections of facilities and FF&E, and inventory calculations. Travel restrictions and "social distancing" will cause much of this will be delayed.
Third party lenders will almost certainly change some financing terms and, low interest rates not withstanding, financing for deals may become more burdened with conditions. Expect lenders try to include consideration of the impact of the virus on the target business' future prospects – especially in the event of a second outbreak in the Fall – and thus its valuation.
While every aspect of a deal is being reconsidered by all the players involved – the principals, the funding source and the advisors – closings will almost surely be delayed – some indefinitely.
The Bottom Line
We believe the long-term impact of coronavirus on selling a business will be minimal. The rate of infections will eventually flatten, a vaccine will be found and business will recover. Economic fundamentals are still very strong and, once people are back to work, we believe pent-up demand will drive a serious rebound. If a vaccine is available in the northern hemisphere by next Fall, further disruption caused by this virus will hopefully be minimized. And if the media can somehow gain control of its emotions, the panic that we've seen over the past couple of months should be less likely to "infect" populations everywhere – and the process of selling a business should start to revert to what we've been accustomed to for the past few years. That said, there will be short-term impacts on transactions – both those in the pipeline as well as on the process, timing and likely success of deals structured over the next few months. Selling a business will take vision, flexibility and, most of all, patience. Make sure a knowledgeable, experienced,
professional business broker
is working for you,
no matter what side
of the deal you're on.
In the meantime, if you know anyone in the healthcare industry, reach out to them with gratitude. See if they need anything – time, dinner, childcare or a simple note acknowledging the importance of their work – that you can provide that will make their lives a little easier. They're on the front line of what has become an epic battle. They can use all the support we can give them! If you have any questions, comments or feedback on this topic – or any topic related to business – I want to hear from you. Put them in the Comments box below. Start the conversation and I'll get back to you with answers or my own comments. If I get enough on one topic, I'll address them in a future post or podcast. I'll be back with you again next Monday. In the meantime, I hope you have a safe and profitable week! Joe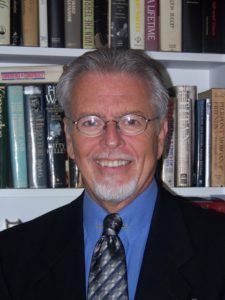 #business #businessacquisition #sellabusiness #becomeabusinessbroker #businessbrokering #businessvaluation #MergersandAcquisitions