Valuing a Business
Valuing a business is arguably the most important task a business broker does before taking an engagement to sell a business. And from the business owner's standpoint, it is arguably the most important consideration when determining whether to sell or not. But for most business owners, valuing a business presents a host of questions – not least being who does it and what should the final report contain?
I've spoken often about
the importance
of getting a business valued in advance of a sale but also for several other essential reasons. I've also posted on this blog several times (
here
and
here
) on why business owners should hire someone proficient in valuing a business.
Valuing a Business: The Cost
Some business owners equate business brokers with real estate agents and expect us to do a valuation at no cost. There is
no instance
whatsoever in which we will do that; not one.
If the business owner hired an accountant to do the job, the owner would never assume the accountant would do so for free. The same goes for the investment banker and the business appraiser. All get paid – and usually quite handsomely. We are professionals – as they are – and have no need or desire to work with people that feel otherwise. If you're a business broker – if you consider yourself to be a professional business broker – act like it. If you're a business owner, consider a business valuation to be no different from any other product or service you want. It is likely worth what you pay for it. The cost of valuing a business varies wildly and depends mostly on the complexity of the business and the amount of time it will take the broker, accountant, banker or appraiser to complete the work and produce the final report. On the low end, $1,500 has been the minimum we've ever charged for the smallest and simplest of businesses. On the high end, a valuation can cost $25,000 or $30,000. In fact, I've known of several instances where the costs approached $50,000.
The Bottom Line
Bringing a business to market without valuing that business risks offering it at too high a price – in which case it is unlikely to sell – or too low a price – in which case the owners leave money on the table.
Professional business brokers have an obligation to get our client's the best combination of price and terms when we take on an assignment to sell a business. We also have an obligation to get the business sold. In order to fulfill both those responsibilities, both we and our selling clients must know the value of the business we're being hired to sell and agree to the strategy we propose to get it sold. Think of it this way. If the broker properly values the business at $1.7 million but the business owner wants $2.5 million, both parties should know that the chances of a successful sale are remote at best. From the seller's standpoint, he or she really doesn't want to sell. From the broker's standpoint, the chances of us getting paid for our time – let alone recouping our marketing costs – are about zero. If you have any questions, comments or feedback on this topic – or any topic related to business – I want to hear from you. Put them in the Comments box below. Start the conversation and I'll get back to you with answers or my own comments. If I get enough on one topic, I'll address them in a future post or podcast. I'll be back with you again next Monday. In the meantime, I hope you have a safe and profitable week! Joe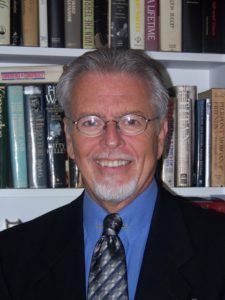 #business #businessacquisition #sellabusiness #becomeabusinessbroker #businessbrokering #businessvaluation #MergersandAcquisitions