Selling a Business: What to Expect From a Broker

Selling a business is – unlike selling a house – more than likely a once in a lifetime experience. And in the case of most businesses, it is likely to be the most significant financial event of the seller's lifetime.
Given those two statements, it's essential that the business owner approach this seminal milestone in a deliberate manner, especially when it comes to choosing the talent hired to help get the job done. The wrong talent runs the risk of ending up with the wrong buyer – or worse, no buyer at all.
A knowledgeable, professional business broker is indispensable to any successful effort to sell a business.
A professional business broker is one that understands that he or she is to provide guidance and support in three general categories:
Telling the business's story. This means assembling a comprehensive but lucid confidential Offering Memorandum and an abstract of same. This material tells potential buyers what they need to know about the business they're contemplating acquiring. A professional business broker knows what information will get a buyer's attention and how to package that information.
Vetting buyers. A professional business broker does the initial screening of potential buyers. Do the buyer's background and current goals align with the business? Is the buyer finance-able? We have to vet for serious candidates before involving the business owner.
Confidentiality. As I've discussed previously, selling a business is unlike selling a house. While real estate agents and their clients generally want the world to know that such and such property is for sale, public knowledge that a business is for sale can often negatively impact the business, reducing its worth just when the owner needs maximum value.
Some Warnings Signs

Like any other endeavor, finding the right person for the job is essential. When searching for that "right" person, here are several questions a wise business owner should be asking.
Price: Some business brokers – and the vast majority of real estate agents – will take any listing. They ask the seller what they want for their business and then say, "OK! Let's list it!"
This is insane – but all too common. The main reason anything – a house, a car, a business or a pound of tomatoes – doesn't sell is that the price is too high. A valuation MUST be done so that both the business owner and the broker know how the business is likely to be valued by the buying market.
_____________________________________________________________________________
Our course, "Learn How to Value and SUCCESSFULLY Sell Businesses", teaches you how to value and sell businesses.
Become a Professional Business Broker…



Marketing. What is the broker's marketing plan? Some small businesses might appeal to almost anyone but most businesses, especially those in the Lower Middle Market, are likely to appeal to specific buyers. Does the broker plan to identify these buyers and tightly control the distribution of the marketing materials?
Marketing Materials. What type of marketing materials will the broker create? A seller should always ask for samples of marketing materials – redacted as necessary – the broker created for previous clients. What will the broker send out to potential buyers expressing initial interest? What is the follow up process? When and to whom will the broker send the Confidential Offering Memorandum? And ask for a copy of a previously-created memorandum so you can see how thorough the package is – or isn't.
---
We've launched a coaching program specifically tailored to Realtors that want to sell businesses, business owners and to anyone that wants to become a business broker.
If you'd like to learn more, email me at jo*@Wo*******************.com
---
Confidentiality. How will the broker market the business while maintaining confidentiality? If word gets out that the business is for sale, employee morale may suffer, customer loyalty may take a hit, and competitors could take advantage at a time when maximizing the business's performance is critical.
Do Your Homework
When selling a business, owners have to do their homework. Here are several suggestions.
Track Record. If at all possible, speak to past clients – and not just the ones whose business was successfully sold by the broker. But remember that most businesses that come to market don't sell. Speak with a couple of those owner. They'll provide the unvarnished truth about how the broker performed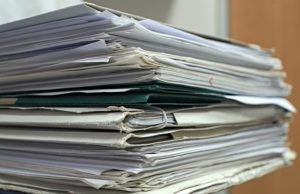 Developing and Organizing Material. How much support will the broker provide in organizing materials for prospective buyers. Buyers expect documentation – in some instances what can seem like an excessive amount. Will your business broker help in the preparation and organization of this data?
Understand the Selling Process. The broker should be willing to fully describe the selling process and how much input the business owner will be expected to have. From establishing the business's value and target price to identifying the most likely buyer-types and the methods used to approach buyers, all should be clear. This is the time to raise any objections or concerns.
Understand the Valuation. The business owner should know the basis of the valuation the broker is suggesting. A professional business broker will present a detailed valuation report – ours run between 15 and 35 pages – that, if crafted and formatted clearly, will be easily grasped by the owner. We're generally the bearers of bad news at this point but no one has ever mounted a lucid, reason-based argument with one of the valuations we've produced.
The Bottom Line
Again, selling a business is not like selling a house where the deal is done and the parties go their separate ways.  Except for the smallest deals, the seller will be financing some part of the purchase price, or there may be performance incentives or other contingencies.
Typically, sellers remain in a financial relationship with the buyers for several years following the closing. It is important that business brokers educate sellers on all of this so they are prepared for the inevitable highs and lows of the process – as well as the time "the process" will take.
If you have any questions or comments on this topic – or any topic related to business – I'd like to hear from you. Put them in the comments box below. Start the conversation and I'll get back to you with answers or my own comments. If I get enough on one topic, I'll address them in a future post or podcast.
I'll be back with you again next Monday. In the meantime, I hope you have a safe and profitable week.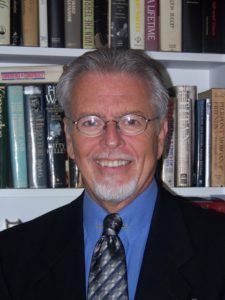 #business #businessacquisition #sellabusiness #becomeabusinessbroker #businessbrokering #businessvaluation #MergersandAcquisitions #buyabusiness #sellabusiness