Selling a Business: More Confusion!

Selling a business requires knowledge.
You need to know how to value the business, how to market the business, how to keep the fact that the business is for sale confidential, where the financing might come from and countless other things that come only with the proper training.
This is no different than with any other profession.
You can't be a mechanic, a dentist, an accountant, a bus driver, a ship's captain or an Indian chief – or even a realtor – without the proper training. Our business is no different.
But it's surprising that otherwise intelligent people will ask someone totally untrained in selling businesses to sell their business. And this little literary tour de force is the true story of exactly such a situation and the utter confusion exhibited by both the business owners and the (wrong) people they hired.
This tale of confusion comes courtesy of our colleagues in the U.K. and is the story of a business in Northern Ireland that the owners want to sell; in fact, have wanted to sell for some time. Even though the business is closed
They originally put the business up for sale in Fall, 2019 but had no luck, a condition that they blamed on the fact that the "intense process" had been hindered by the COVID-19 pandemic and the economic problems that had resulted from lockdown. But they also failed to hire a professional business broker, a fact that might – just might – have contributed to their lack of success.
Their next tactic was to hire a brokerage. But, for some reason, they chose a real estate brokerage. And this is where the confusion starts to get almost humorous.
What's Being Sold?

The owners of the business also own the real estate the business occupies.
As you know if you've been following this blog for any period of time, this means that the owners have two assets that they can sell: the business and the real estate. They can be sold together or separately. In fact, one can be kept while the other is sold.
Determining what you're selling is the first step to arriving at a valuation without which proper marketing is impossible.
_____________________________________________________________________________
Our course, "Learn How to Value and SUCCESSFULLY Sell Businesses", teaches you how to value and sell businesses.
Become a Professional Business Broker…



But this apparently was not a major consideration of the owners – or of the real estate agents.
As most of you also know, the need for confidentiality in the sale of a business cannot be overstated. This is completely opposite to how real estate is marketed.
When selling real estate, you want the world to know that a property is available and you would trumpet the opportunity from the roof tops. When selling a business, confidentiality is key. Hiring a real estate company to sell a business flies in the face of the need for confidentiality – a concept that does not appear in the DNA of the vast majority of real estate agents.
And if THAT wasn't enough, the owners of the business actually issued a public statement revealing their plans to sell the business.
So much for confidentiality.
But what makes this situation even more incomprehensible is this: the owners of the business – which is closed – stated that they had no plans to continue running the business until it has secured a buyer. "Whil(e) our hope is that we will be able to sell the business as a going concern, we recognize that it may not be possible to find a suitable purchaser," they added.
Again, a business that has been shuttered is not a "going concern." Imagine offering a restaurant space – the site of a defunct beanery that hadn't seen a chicken salad sandwich in two years – as a going concern. Ludicrous! The fact that they – presumably with the knowledge of their realtors – used that term, illustrates a level of inexperience – or deception – that is staggering.
There's Always a Buyer

But let's look at the real kicker in the owner's statement: "… we recognize that it may not be possible to find a suitable purchaser."
A "suitable purchaser"?!? For most closed businesses, a suitable purchaser is anyone willing to part with something close to the £2.7 million the seller wants.
But let me repeat a phrase that is a touchstone for us and for brokers of almost everything: "The only reason that something – ANYTHING! – doesn't sell is that the price is too high." That's it!
This applies to everything from cars, boats and houses to hamburgers, living room sofas and a pound of potato salad. It also applies to businesses. The only reason these owners may not find a "suitable purchaser" is that the price they want is too high – a fact that they seem to acknowledge with their statement.
"Suitable purchaser", indeed! What a great euphemism for "fool"!
---
We've launched a coaching program specifically tailored to Realtors that want to sell businesses, business owners and to anyone that wants to become a business broker.
If you'd like to learn more, email me at jo*@Wo*******************.com
---
Call in the Pros

If these owners had been properly advised, they would have hired two professionals  that would have been able to give them two bits of very important information that, if considered properly, would have shown them what they should be selling: a business opportunity or a development opportunity.
Those two professionals? A professional business broker and a real estate appraiser.
The two bits of information? A valuation showing what the business is worth and an appraisal showing what the real estate is worth,
These two bits of info would, especially in this case, have shown the owners what they had to sell.
The longer a business is closed, the less it's worth as a going concern. In fact, if will quickly lose all value as a going concern – and be worth only the severely-discounted value of its transferable assets.
The Bottom Line
You've got to know what you're selling. In this case, this business, closed for nearly two years, was decidedly NOT a "going concern". Once you know what you're selling, hire the right people to sell it.
In the event, a real estate company was hired to try to do two things: find a buyer for what is no more than a business "opportunity" – not a business – or a buyer for real estate the development of which would require the demolition of the business infrastructure they were also trying to sell.
These are two very different types of buyers that require completely different marketing approaches.
Do you think there might have been some confusion in the marketing? DUH!
You don't want to hire a roofer to fix an electrical problem.
If you have any questions or comments on this topic – or any topic related to business – I'd like to hear from you. Put them in the comments box below. Start the conversation and I'll get back to you with answers or my own comments. If I get enough on one topic, I'll address them in a future post or podcast.
I'll be back with you again next Monday. In the meantime, I hope you have a safe and profitable week.
Joe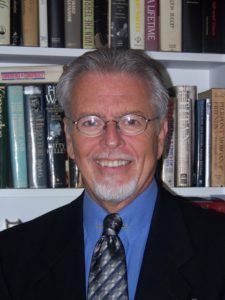 #business #businessacquisition #sellabusiness #becomeabusinessbroker #businessbrokering #businessvaluation #MergersandAcquisitions #buyabusiness #sellabusiness