Is Now the Time to Sell My Business?
Of all the questions we get asked, the most frequent one lately has been, "is now the time to sell my business?" The first couple of months of 2020 were pretty positive for most businesses and most sectors. Low interest rates, plenty of money sloshing around, optimism about the future and, with the possible exception of the U.S. House of Representatives in the wake of the failure of its most recent attempt to take down a U.S. president, plenty of positive attitudes. But all of a sudden, the global pandemic caused by the COVID-19 virus hit economies around the world – and it hit them hard starting in March. The impact was swift and devastating. Shut downs crippled millions of businesses, many of which will never recover. Positive attitudes the world over headed south in a hurry and governments everywhere turned on the printing presses and, in an operation that eerily resembled the U.S. Army Air Corps resupply efforts in Bastogne in December 1944, began dropping boatloads of cash on anybody that could fog a mirror; well, almost anybody. As of today, business is slowly getting back to normal and, judging by stock markets, some businesses are actually doing quite well. But certain segments are doing great while other segments – notably retail and travel and entertainment – are still teetering on the edge of collapse. So, what does that mean for business owners and, more personally, business brokers? The current market turbulence has led some business owners to ask: "Is this the right time to sell my business?" The dramatic economic downturn has caused many to wonder if they should proceed with plans to sell or try to hang on and wait until the economy comes back. We believe that this market turmoil will accelerate M&A activity in some segments and retard it in others. But we expect the big difference to appear in valuations, segment by segment. And we believe that "the market" for some businesses will come back far sooner than for others.
_____________________________________________________________________________
Our course, The Basic "How-To" of Becoming a Business Broker", teaches how to market and sell businesses.
Become a Professional Business Broker…
Buyers are keen for businesses in certain segments.
Healthcare, including home health and senior care; IT support; network security, video technology, building companies, small eCommerce companies, hardware and building supply businesses and any business with contractually secure recurring revenue are all doing well, expected to continue doing well and commanding handsome valuations, especially when being targeted by larger firms looking to expand. A quick glance at the recent performance of any such firms that trade publicly will underscore this trend. On the other hand, independent restaurants, their suppliers, small and boutique hotels, mom and pop retailers are getting clobbered. Many will not survive. Restaurants have always been a big part of the business brokerage industry if for no other reason than that there are millions of them and, as a rule, they turn over more frequently than most other business types. Reflecting the impact of the shutdowns, restaurant valuations are down.
---
We're launching a coaching program specifically tailored to Realtors that want to sell businesses and to novice business brokers. It's scheduled to debut in October.
If you'd like to learn more, email me at

jo*@Wo*******************.com
---
This is not to say that there are no buyers for businesses in the travel and leisure segment. There are. But such buyers are looking to take advantage of lower valuations. Buyers value a potential valuation based not only on price
but also on risk
. And the general consensus at the moment is that there's a lot of risk in the travel and leisure segment.
So, there real question for a business owner that is considering selling is what does the owner expect or need from the sale? The next question is, will the business provide that if the owner sold now? The first question can be answered by considering the owner's plans for his or her post-closing life. Do they plan to start another business? Are they planning to retire? For either of those choices, a certain amount of money will be required. And, if retirement is the choice, what does that look like for the business owner? Will they be puttering around the garden in a pair of cutoff jeans throwing back a Pabst or will they be racing the
Big Dog
from Sausalito to the Baja? These plans require vastly different bank accounts and an owner's decision on when to sell will be determined by how big that bank account has to be. Another determining factor is how the business is doing and what the projections are for the near future. What is a realistic forecast for each of the next five years? Does the business have a promising future but needs some investment to realize that promise? One solution to this problem is to
sell part of the business
– take on a partner; perhaps just a financial partner. Is the business climate in the market the business services relatively strong? Is it rebounding? Is there reason to be optimistic? If the value of the business does not support the owner's post-closing plans, and there is some reason to be optimistic about the near-term growth of the business, it might be worth advising the owner to stay the course for a couple of years. But you may have noticed that most of the content above, though seemingly a mixed bag, all revolves around one thing: the need for the business owner to know the value of his or her business. If a business owner is considering selling at any time during the next five years, a valuation is the only metric that will tell them if they'll be able to. Getting their business valued in the single most important step – and the first one – in this process. Without knowing where they are, there will be no way of answering all these questions.
The Wild Card
One final consideration – and it's a big one – that will likely keep business owners up at night for the next couple of months. There is an election of some significance scheduled in the U.S. later this year, the outcome of which is almost certain to have an impact on the value of businesses of all sizes as well as the environment for startups and growth. If you're a business broker, make sure that you're knowledgeable about the policy positions of the candidates and how those policy positions could impact your clients' businesses. This topic has become the second most-asked question in our meetings with business owners. I expect this will be true of most business brokers so get and stay educated on this.
The Bottom Line
There is no right answer to the question of whether this is a good time to sell a business or not.
There are so many variables from segment to segment, business to business and owner to owner. But arguably the most meaningful thing a business owner can do to have any reasonable chance of getting comfortable enough to answer that question is to have their business valued. Only then will they know if a sale – now or at any time in the future – makes sense. If you have any questions, comments or feedback on this topic – or any topic related to business – I want to hear from you. Put them in the Comments box below. Start the conversation and I'll get back to you with answers or my own comments. If I get enough on one topic, I'll address them in a future post or podcast. I'll be back with you again next Monday. In the meantime, I hope you have a safe and profitable week! Joe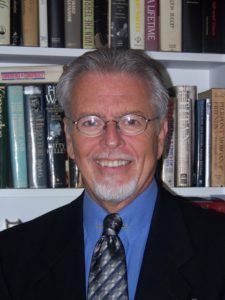 #business #businessacquisition #sellabusiness #becomeabusinessbroker #businessbrokering #businessvaluation #MergersandAcquisitions