Business Brokers: Advising Business Owners
As business brokers, what can we do to help our clients prepare for the inevitable return of business? Not surprisingly, this has been an oft-asked question in our inboxes and consulting calls recently. As the  fallout from the Covid-19 virus continues to hammer businesses around the world, many business owners are wondering what the world will look like on the other side of this pandemic. And while the world will surely be changed, there will certainly be a
continued market
for the sale and purchase of profitable businesses. We've seen that some business owners – especially those that have been considering or even planning the sale of their business – are a bit taken back by the suddenness of the
economic collapse
and what it likely means to their plans to sell. To those owners, we advise not only patience – no matter have long this lasts, it will end – but also on some steps they can take that might enhance the value of their business while waiting for the world to come out of this mess.
Biding Their Time
Some transactions have been
put on hold
. Others have fallen apart completely. But for business owners in the planning stage, this would be a good time to take stock of some of the intangible things that contribute, sometimes greatly, to their company's value. And it's certainly the role of professional business brokers to discuss these things with our clients. Yes, buyers look primarily to the math; what the numbers look like and what
rate of return
they can project for their investment, but businesses with important or unique intangible assets are considered more attractive by most buyers. This fact might result in a slightly higher valuation but as long as the business is valued appropriately, it will definitely provide business brokers representing such businesses a strong argument justifying the ask price. Let's take a look at a few of them.
Customer List
As professional business brokers, the businesses we're advising often have a customer list. That list will have value even if it contains nothing more than the contact information of the business' customers. Any serious buyer will rightly want to see this list. But that list will be more valuable if it includes certain additional information.
Arguably, from the buyer's point of view, the most important consideration when examining a customer list is to determine if an outsize portion of the business' revenue comes from one or two customers. High customer concentration – meaning that the business is overly reliant on one or two (or a handful of) customers – will be a red flag to a buyer. After all, if a customer accounts for a major chunk of the revenue, the risk to the business is high if that customer finds another source of the product or service they're buying from your client. This is of key importance to a buyer and professional business brokers would be wise to point this out and, during this forced lull we're all experiencing, advise your client to develop a plan to diversify that can be implemented once things begin to stabilize.
But buyers will also want to know how long the customers have been clients; how often they buy; what quantities they've bought in the past; have the customer's orders been trending higher or lower and what are the chances are that the customer might increase its purchase levels. Strategic buyers will examine the customer list to determine if any customers would be likely buyers of any products or services the buyer already sells.
Having in-depth information regarding the customer base and providing those details to the buyer will be quite helpful in presenting the business in the best possible light at the time of sale.
Existing Employees
Buyers are very concerned that the transition of ownership be as smooth and, to the extent possible, invisible to the customers and world at large. Aside from the importance of confidentiality during the process, this generally means having a management team in place that will transition with the business.
But a smoothly-functioning business is likely to have a high-performing team of lower-echelon and front-line staff as well, many of whom are vital to the operation of the business. Though the balance sheet won't directly reflect the value of these "asset", they are assets nonetheless and will be integral to the buyer's purchase decision and in the buyer's determination of value.
Further to employees, non-compete agreements – at least for the employees whose departure would have a significant negative impact on the business or that will be difficult to replace – will also add value. If such agreements are not in place, now's a good time to start that process and professional business brokers will advise accordingly.
Intellectual Property
Any proprietary trade secrets or confidential information – such as sourcing, methods or processes – are intellectual property. Does the business hold – as owner or licensee – any trademarks or patents?
Any potential buyer will want to know what kind of protections the business has from competition and trade secrets and other confidential information are critical aspects of determining that protection. Heck, even the business' URL (web address) is considered intellectual property.
If the business has developed any proprietary processes, equipment, software or other business aspects unique to its work flow or products, the business owner should consider if any of these things can be patented. The value of a patent or trademark will almost certainly increase the value of the business.
_____________________________________________________________________________
Our course, The Basic "How-To" of Becoming a Business Broker", teaches how to market and sell businesses.
Become a Professional Business Broker…
New Markets and New Products
Has the business owner been thinking about introducing a new product or service? Have they thought about expanding into new markets?
Both moves require considerable thought and planning. Products or services may need to be developed or modified. Equipment may need to be acquired and staff may need to be trained so that, once things begin their return to normalcy, the business is ready to launch in these new directions and can pull the trigger at the optimal time.
If the business successfully launches a new product or service, or expands into a new market, one of the results will surely be a higher business valuation.
But even if the none of these expansion opportunities have been launched, having concrete plans in place to do so will allow the owner to discuss with the buyer that these markets have remained untapped and that the seller has developed the road map to pursue such opportunities.
The Bottom Line
We're in a period extremely rare in business, one where we know that things will eventually rebound but we don't know when or how strongly. Many business owners are worrying but some are using this new-found time to access their business' value – especially of they're considering selling – and planning for the rebound. If you're a professional business broker, your value to your clients will be enhanced if you can help guide them through this period with positive suggestions and feedback. If you have any questions, comments or feedback on this topic – or any topic related to business – I want to hear from you. Put them in the Comments box below. Start the conversation and I'll get back to you with answers or my own comments. If I get enough on one topic, I'll address them in a future post or podcast. I'll be back with you again next Monday. In the meantime, I hope you have a safe and profitable week! Joe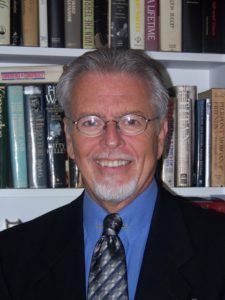 #business #businessacquisition #sellabusiness #becomeabusinessbroker #businessbrokering #businessvaluation #MergersandAcquisitions