Is This the Best Time to Sell a Business?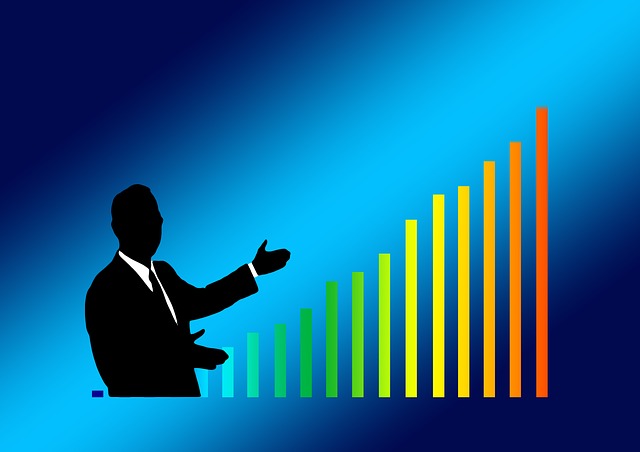 Have you noticed a trend in my recent posts? There has been one, even if you haven't noticed. And that trend has been my repeated statements about how frenetic the business-buying market has become in the past 18-20 months and that this may be the best time to sell a business in a long time.
Optimism in the M&A market is at an all-time high according to the Q2 2018 Market Pulse Report published by the International Business Brokers Association (IBBA), M&A Source and the Pepperdine Private Capital Market Project. Twenty-one percent of business advisors surveyed say 2018 is the best year they've ever seen for business owners to sell their businesses. Another 37 percent say it's the best time in five years, and 17 percent say it's the best in the last 10 years.
These business brokers and advisors believe that it has become a sellers' market and will continue to be such for the next couple of years, at least. In fact, in the Main Street market – businesses valued at less than $1,000,000 – seller sentiment is at the highest it's been since the survey began in 2013.
Why Could This Be The Best Time to Sell?

There were two authorities on the subject that have been quoted regarding the report: Craig Everett, PhD, Assistant Professor of Finance and Director of the Pepperdine Private Capital Markets Project at the Pepperdine Graziadio Business School and Mike Camerota, JD, M&AMI, CM&AP, Founder of Touchstone Advisors.
According to Dr. Everett, "The current environment means there may never be a better time to sell your business. Capital is readily available from lenders, private equity firms, and family offices, and existing companies have record cash sitting on the sidelines. Interest rates are still relatively low, the economy is going strong with an estimated 4.3 percent GDP growth in Q2 2018, and business confidence remains high. Well-run companies are doing well in the M&A market right now."
Mr. Camerota opines, "For many sellers, this is the time to take some chips off the table and head for the exit. Savvy business owners are taking advantage of the strong seller's market, even though they aren't ready to retire. The idea is to maximize value by selling now, diversify their net worth, and then buy or start another business where they see opportunity."
The Market Pulse Report compares conditions for businesses being sold on Main Street (values of $0-$2MM) to those being sold in the Lower Middle Market (values of $2MM-$50MM). The Q2 2018 survey was completed by 277 business brokers and M&A advisors.

What Does this Mean?

Well, obviously it means that if you have been considering selling your business or that you are approaching the point in your life where you are starting to think about retirement, now might be good time to start the planning process of selling. After all, it is not often that one gets the opportunity to "go out on top".
To be sure, selling a business requires three major components: planning, professionals and patience. You can't simply put an ad in the paper for your $15MM distribution company or a "For Sale" sign in the window of your multi-state security company. Beside, even after doing the proper planning and the implementation of that plan, a properly-priced business will still very likely take 10-12 months – or more – to sell.
But What Else?

Well, one of the biggest issues this situation raises is that the demand for knowledgeable, professional business brokers is exploding. With the conditions for selling businesses so favorable and the market so active, the need for brokers that know how to value and market businesses; that know how to structure acquisitions; that know how and where to find the financing needed to fund these transactions; and that know how to negotiate and shepherd deals to closing is growing.
Though the current favorable selling environment will not last forever, the number of sellers in the market now is going to keep growing for the next ten years. (See: The Silver Tsunami.) This fact alone underscores the need for professional business brokers, now and for the foreseeable future.
So, What Do We Know?

First, we know that if you have owned a business for any length of time and are interested in realizing all the value that you've built up, now would appear to be one of the best times on record to sell. We've put together a couple of podcasts that will give you some guidance on getting your business ready to sell and I'll send the links to them to you for free just by telling me where to send them:

Two, we also know that if the idea of helping business owners realize that proverbial "liquidity event" appeals to you, there could scarcely be a better time investigate the opportunity of becoming a business broker. You can get a sense of what a professional business broker does by listening to the short audio by that handsome devil in the upper right frame of this page. You can also get a good all-around feel for the extent of the services a professional business broker provides by visiting our home page a simply listen to the video's voice-over.
If you're interested in becoming a professional business broker, let me know here:

If you have any questions, comments or feedback on this topic – or any topic related to business – I want to hear from you. Put them in the Comments box below. For example, if you're a business owner that is considering selling, what aspects of the process worry you? What help would you like? If you're considering an opportunity to become a professional business broker, what questions do you have? Start the conversation and I'll get back to you with answers or my own comments. If I get enough on one topic, I'll address them in a future post or podcast.
I'll be back with you again next Monday. In the meantime, I hope you have a profitable week!
Joe
#business #howto #sellabusiness #becomeabusinessbroker #businessbrokering #businessvaluation
The author holds a certification from the International Business Brokers Association (IBBA) as a Certified Business Intermediary (CBI) and can be reached at jo*@Wo*******************.com