Business Brokers and Sellers Ask: What's the Market Like?
"What's the market like right now; the business brokerage and M&A market?"
We get this question all the time, from business owners considering selling as well as from real estate brokers and others that want to become professional business brokers. Some people are concerned that the escalating trade war between the U.S. and China will impact mergers and acquisition activity. Others worry that the impact tariffs might have on business profits will in turn impact valuations and, therefore, activity. Well, before we get into our own on-the-ground research, let's look at a recently released poll.
What the "Pros" are Saying
In January of this year,
Merrill Corporation
released the results of a poll of mergers and acquisition professionals from around the world. Though there was some concern that the U.S.-China trade war, rising tariffs and the potential resulting erosion of global GDP would impact their ability to conduct adequate due diligence on their deals this year, 86 percent said they believed the M&A market was headed in a positive to neutral direction.
So far, so good. Although there have lately been pessimists issuing forecasts of slowdowns in the overall economy – a circumstance that they believe would negatively impact our industry – the M&A market has been quite robust this year. But most people that do this for a living seem to believe that the M&A market is likely to remain strong through at least the end of this year and that a slowdown might – MIGHT – come in the middle of 2020. But in the Unites States, there is a major election scheduled for November of 2020. And though the House Democrats might try to sabotage the economy, we can certainly expect the Senate Republicans – to say nothing of the President – to try to goose it.
_____________________________________________________________________________
Our course, The Basic "How-To" of Becoming a Business Broker", teaches how to become a professional business broker.
Become a Professional Business Broker…
What's the Market Like at Ground level?
Over the past couple of years, particularly since the Tax Cuts and Jobs Act of 2017, we have seen a feverish and steady stream of M&A activity. And this activity has occurred in both the
Main Street and Middle markets
. With the tax cuts, business owners enjoyed new-found economic motivations to sell. The tax hit on the proceeds of the sale would be far less significant than under the old tax rules. In addition to that, potential buyers also have had increased incentives to purchase businesses. They've felt confident that the tax environment was friendlier and believed, not unreasonably, that the economy would continue to grow. If you're a business owner or a business buyer – or a business broker working with either, for that matter – what's not to love?
The Necessary Ingredients for a Strong M&A Market
As a general rule, a robust M&A market needs three ingredients:
Buyers with money that want to buy.
Capital available at reasonable rates.
Business owners that want to sell.
Let's take a brief look at each.
Buyers With Money
There is the proverbial boatload of dough out there right now and much of it is looking for businesses to invest in. Aside from strategic buyers – companies that are looking to grow through acquisition – there are plenty of financial buyers, both institutional and operators.
We've been getting multiple inquiries every week for the past 18 months from private equity groups (PEGs), family offices and high-net worth individuals that have capital they need to invest. There is no sign that this intense interest will slow down any time soon.
Available Capital
Aside from the flood of money flowing into private equity funds, interest rates – the cost of capital – are still awfully low by historical standards which allows buyers – strategic and financial – to pay higher prices for the same income stream. Valuations are up, Bubba!
In the United States, President Trump has been pounding on Fed Chairman Powell to lower rates even after June's reduction. Forecasts are for two further cuts this year. The cost of capital is dropping a circumstance that buttresses M&A activity.
Owners That Want to Sell
Can you say "Baby Boomers"?
This, gentle readers, is the proverbial wild card – the horse coming up on the outside into the home stretch – and arguably the most significant component of the current and future market strength that many prognosticators overlook. According to UBS, the international Swiss Bank, the baby-boomer business-ownership sell-off – all the businesses the boomers have built and now are ready to sell so they can head to the golf course (or the hammock) – is going to power this market for another 10 – 15 years.
I've written about the Boomer boom – the so-called "Silver Tsunami" – before and the projections for what's coming down the pipe are staggering.
In terms of timing, we are in about the most vibrant environment we have ever seen for business transactions.
The Bottom Line
As with selling a home, one of the keys to doing well when selling a business is to time the sale to correspond to an uptick in the economy. This is that time.
_____________________________________________________________________________
Our course, The Basic "How-To" of Becoming a Business Broker", teaches how to become a professional business broker.
Become a Professional Business Broker…
If you have any questions, comments or feedback on this topic – or any topic related to business – I want to hear from you. Put them in the Comments box below. Start the conversation and I'll get back to you with answers or my own comments. If I get enough on one topic, I'll address them in a future post or podcast. I'll be back with you again next Monday. In the meantime, I hope you have a profitable week! Joe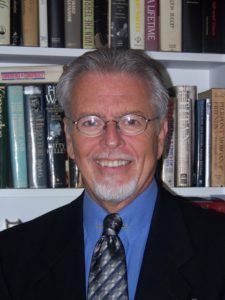 #business #businessacquisition #sellabusiness #becomeabusinessbroker #businessbrokering #businessvaluation #MergersandAcquisitions