Selling a Business: What's the Future Hold?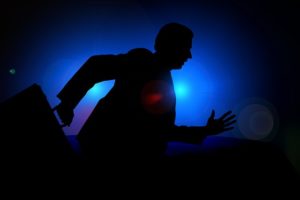 Over the past couple of years, I've written often about how frothy the market for business sales – and the demand for good business brokers – has been. But if you're selling a business, what's the future hold?
From the number and types of buyers in the market that are looking for opportunity, to the availability of and access to the capital these buyers need, to the impact this demand has had on business valuations, this is arguably the best time on many years to sell a business. It is also a great time to be a professional business broker!
Whenever I speak to groups of business owners, business buyers or individuals that want to become business brokers, pretty much all of my comments – as well as many of my
recent
posts – have described the myriad circumstances that brought on and maintain this activity. It has been and is likely to remain an
active market
for all concerned; especially for business brokers.
According to BizBuySell, which reports on small business market trends, small businesses are selling for the highest prices on record and
60 percent
of owners surveyed are confident that they would receive a "favorable" sale price if they sold their business today. These conditions would seem to present sellers with an confluence of factors to realize the highest value of their business in a long time. But the optimism that these conditions engender about the 
future
must be leavened by giving some thought to many tangential factors, not least being the coming
Silver Tsunami
that I've written and spoken about often lately. Specifically, the number of Baby Boomers that are getting ready to retire and sell the businesses they started years ago. By some estimates, retiring baby boomers will 
sell or transfer nearly $10 trillion of assets
over the next 10 – 20 years.
Many observers believe – as do I – that this Silver Tsunami will begin to exert downward pressure on prices and valuations. The simple law of supply-and-demand supports this hypothesis. The easiest analogy to make to explain this is the price of gasoline, something most of us use daily. As a result of the
fracking boom
in the U.S., the amount of recoverable oil has increased putting downward pressure on every barrel of oil and, subsequently, lowering gas prices at the pump.
It's the same thing in any market – including the business-for-sale market. The more businesses that are for sale at any given time, the more downward pressure there will be on prices – and valuations will begin to trend lower. "Elementary, my dear Watson!" For now, reports still indicate that small business sale prices continue to rise, but the impending effects of a retiring generation are important for professional business brokers to keep in mind, especially when counseling clients.
But what are some other events and conditions that could effect the business brokers market?
_____________________________________________________________________________
Our course, The Basic "How-To" of Becoming a Business Broker", teaches how to become a professional business broker.
Become a Professional Business Broker…
Well, in the United States there is an election coming next year and the outcome is far from certain. What IS certain is that this election cycle has the potential to be the most brutal slugfest since the one in 1860 and, depending on the outcome, result in more bloodshed. But regardless of how the campaigns are run or the amount of physical damage the losing team might cause in the aftermath, the election results will have an impact in business in general and the business-for-sale market in particular.
How Should Business Brokers Advise Clients?
If you're a business broker advising clients, how should you guide them as they cycle into the selling mode? Prepare the business for sale. Business owners must be proactive in preparing their business for sale. If you're a broker, get in there and advise your client on the key items that motivate a buyer to chose your client's business over other businesses on the market. The business owner needs to be reminded that there are dozens or hundreds of similar businesses coming to market and they need theirs to stand out. Get some of the basics done early on. If any equipment needs updating, get it done. Can the owner increase revenue in the near-term by increasing their marketing efforts? If so, make the suggestion.
Prepare clean financials.
As I write this, unemployment in the United States and several other Western countries is at a 50 year low which means that most people that want to work are working. That means labor costs are rising as employers compete for scarce workers. There's little that can be done to reduce costs in this category but every other expense line item should be scrutinized to squeeze out as much savings as possible. You want the Discretionary Earnings as a percentage of revenue to rise. Analyze "owner benefits" to see if there might be a bit too much dough going out the door – in cash or otherwise – in the pockets of the owners. You'll need clean, clear financials for at least the last three – and preferably five – years.
Get rid of excess or obsolete inventory.
Excess or
obsolete inventory
can cause problems when establishing its value and enough such inventory will cause a buyer to look at many other aspects of the business with a level of skepticism. If the books show $450,000 in inventory but a third of it is obsolete and essentially worth 10¢ on the dollar, call in a liquidator and get rid of it. Removing excess or obsolete inventory will illustrate to buyers that the business has not been neglected.
Clean the joint up.
I've harped on this repeatedly, in blog posts – like
this one
– and
podcasts
. Pay attention to this!
Keep their eye on the ball.
Many times, deciding to sell generates in the seller a bad case of "senior-itis", the disease that afflicts many high school and university seniors in that they think the work is done. It ain't, Bucko. That last item is one of the most significant reasons that business owners should hire a
professional business broker
. If an owner takes his or her hands off the wheel – due to "senior-itis" or because they want to try to
sell their business themselves,
the business is likely to suffer from this lack of attention. This almost always translates to a lower valuation. In fact, once deciding to sell, it's more important than ever for owners to invest their time in the business – and to get a professional business broker to handle the valuation, marketing, vetting of potential buyers, negotiating and shepherding the deal through to closing.
The Bottom Line
If you're a business owner considering selling, talk to a professional business broker sooner rather than later. If you have been paying even modest attention to the financial markets and the overwhelming level of political caterwauling – from Washington to Berlin, from Toronto to London, from Paris to Rome – you probably understand that 2020 has the potential to upset figurative apple carts in capitals around the world.

_____________________________________________________________________________

Our course, The Basic "How-To" of Becoming a Business Broker", teaches how to become a professional business broker.
Become a Professional Business Broker…
If you have any questions, comments or feedback on this topic – or any topic related to business – I want to hear from you. Put them in the Comments box below. Start the conversation and I'll get back to you with answers or my own comments. If I get enough on one topic, I'll address them in a future post or podcast. I'll be back with you again next Monday. In the meantime, I hope you have a profitable week! Joe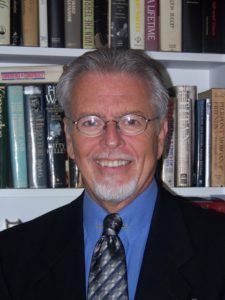 #business #businessacquisition #sellabusiness #becomeabusinessbroker #businessbrokering #businessvaluation #MergersandAcquisitions