Selling a Business: Questions to Ask First



28 August 2023: Selling a Business: Questions to Ask First

If you're a business owner, do you realize that your business is eventually going to be sold?
Many of you are familiar with our tagline, "Every Business that Doesn't Fail will be Sold; Every One!" It can be no other way, of course. Yes, occasionally we come across a business owner that just shuts the doors. But there can be only two conditions in such situations: 1) the owner is inexplicably walking away from an asset that has some value or 2) the business in not profitable and the assets have no value – a condition we define as failure. This second condition is far more likely than the first
The overwhelming majority of businesses have value and the owners of those businesses generally know that. The issue we often see arise when we speak with such owners is that precious few have, from the beginning, considered that they would someday sell. As a result, the value of the business is often not what it could be if the right questions were asked several years before the time comes to sell.

__________________________________________________________________________________
We offer a comprehensive coaching program  – both group coaching in our Brokers' Roundtable℠ community as well as one-on-one coaching – tailored to Realtors, business owners, buyers and anyone interested in valuing, buying or selling a business.
If you'd like to learn more, email me at jo*@Wo*******************.com
___________________________________________________________________________________
Selling a business is arguably the biggest financial decision in a business owner's life. It's a decision that must be well thought out and planned. Here are some of the questions business owners should ask themselves; and these questions should be answered far in advance of the decision to sell.

Why Am I Selling?

Owner burn-out is a real condition and the industry you're in can bring that burn out on sooner than later. For example, the restaurant industry has a higher "churn rate" than the IT or  healthcare industries. Perhaps your business seems to have plateaued and you feel stuck at a certain level. Maybe it's just not fun anymore.
Ask yourself what the goal of a sale is; what its outcome would be. Discuss this with someone you trust – not your bowling partner, physical trainer or the guy restocking the cereal shelves as the local Food-A-Rama, but someone with some business experience; preferably with someone with experience selling a business.
Selling a business is an emotional event as much as it is a financial one. Determine why you're considering selling. You may discover that selling is not the right move just yet.
_____________________________________________________________________________________
Our course, "Learn How to Value and SUCCESSFULLY Sell Businesses", teaches you how to accurately value and successfully sell businesses.
What's Your Business Worth?

It constantly amazes us how many business owners have no idea what their business it worth.
They have a good sense of what their house is worth, what their savings or retirement plan is worth, even what their car is worth. But for some reason, they've no clue what the value of their business – almost certainly their largest financial asset, by far – is worth.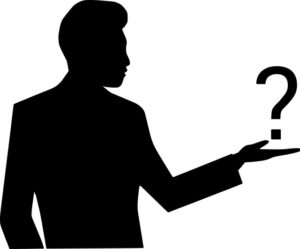 We've been consulting with, valuing and brokering businesses for more than 20 years and in all that time have never encountered an owner that thought their business was worth less than it is. As a rule, business owners have an exaggerated opinion – often significantly exaggerated – of the value of their business
Without this knowledge, all subsequent decisions are made based on a worthless foundation and are nearly certain to doom any attempt to sell.

Know what your business is worth. There are some software packages out there that purport to be able to give you an idea but we've found that most such packages cannot account for any unusual aspects that every business has, market demand, political uncertainty and more.
There are business appraisers – one prominent one is Roland Davis, of Davis Business Appraisers and a founding member of The Brokers Roundtable℠ – that can provide the most accurate number. In addition, some business brokers, particularly those with Certified Business Intermediary (CBI) designations, are well-qualified to provide what is referred to as the Most Probable Selling Price; generally a fairly tight range. of estimates of value

Whichever approach fits your need, know what your business is likely worth before wasting time and money planning to sell it.
Are Your Documents in Order?



One of the three main reasons businesses don't sell when they first come to market is crummy, chaotic or missing paperwork.
Financial statements, tax returns, payroll records, good standing certificates, tax filings, contracts, leases, licenses – all have to be available, comprehensive, organized and easily understood.
Make a thorough list of assets – tangible and intangible – and liabilities. And don't forget inventory.
---
Next month, The Brokers Roundtable℠, the online community  for business brokers, business owners, Realtors, lenders, appraisers and others in the business-for-sale industry, is launching the first in a series of live workshops. This first workshop is entitled "Buying PART of a Business". It discusses the four fundamental elements that must be considered by buyers – and a fifth element that business owners looking for partners must consider. This program is for buyers and sellers alike. 
Created and hosted by Worldwide Business Brokers, The Brokers Roundtable℠ provides training, webinars, workshops, live interviews and Q&As, and connections with professionals in our industry from certified business appraisers, acquisition lenders, accountants, franchise specialists, transaction attorneys, commercial realtors and business brokers in nearly a dozen countries.
Click here for more information – and to join The Brokers Roundtable℠!

---
Buyers want to see what makes the business tick. This aspect includes customers and clients. No, they shouldn't be identified but enumerated so that the buyer can see what drives the revenue.

Make it easy for the buyer to buy.
Who Will You Sell To?
Is your business one that would appeal to a strategic buyer or is a financial buyer more likely? What about a private equity buyer or small family office?
Could your employees be the buyer? Employee Stock Ownership Plans (ESOPs) or Employee Ownership Trusts (EOTs) have many advantages but rigid rules that must be followed and conditions that must be met.
Who you'll sell to is a question you may be able to answer but the guidance of a professional is likely to clarify.
Do You Need Help?
Speaking of professionals, unless you're selling the smallest of businesses and have a great deal of time on your hands, the answer to that question is a resounding "YES!"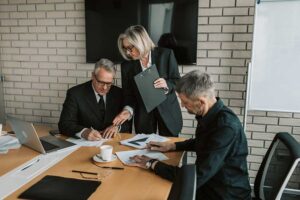 To know what your business is worth, you'll need someone who can value it. To market it, you'll need a professional business broker or M&A specialist. You'll want a transaction/business attorney – not the one that handled your divorce of the one that keeps your kid from losing his driving privileges – such as transaction and franchise attorney James Wilson of the Wilson Law Group, also a founding member of The Brokers Roundtable℠.
To keep as much of your dough as possible, line up a tax specialist and certified financial planner.
What's Next?
The answer to this question is at least as important as the answer to all the previous ones. Not knowing what's next can be the difference between enjoying the next phase of your life or living in regret.
This issue is personal to me. About 25 years ago, I sold a business I'd started about six years earlier. Because it was not for sale, I had never considered "what's next?" I had no plan. The ensuing few weeks were pretty dicey and only my unique situation in life at that time allowed me to climb out of the funk.
We've posted on this phenomenon of loss several times in the past and those posts can be read here, here and here. Whether you're thinking of selling or not, read 'em. They're important.
The Bottom Line
As we've often noted, selling a business is a process that has to be planned for. You can't show up Monday, the first day of hunting/fishing/surfing/knitting season, find half the staff has called in "sick", throw up your hands and scream "I'M SELLING!" You've got to think through not only the why and the process but also the aftermath; the future.
Do you know how you'll spend your time after the sale? Is the business worth what you'll need to make those plans a reality?
Knowing the answers to all these questions is imperative if the effort to sell is to be successful and if life post-closing will be what you imagine.
I'd like to hear from you. What topics would you like me to cover? How can we tailor these posts to be more useful to you and your business. Let me know in the comments box, below, or email me at jo*@Wo*******************.com.
If you have any questions or comments on this topic – or any topic related to business – I'd like to hear from you. Put them in the comments box below. Start the conversation and I'll get back to you with answers or my own comments. If I get enough on one topic, I'll address them in a future post or podcast.
I'll be back with you again next Monday. In the meantime, I hope you have a safe and profitable week.
Joe
---
Searching For…



NOTE TO READERS: Our "Searching For…" feature has been moved to our online community, The Brokers Roundtable℠. It will appear there exclusively from now on.
---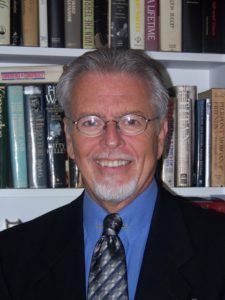 #business #businessacquisition #sellabusiness #becomeabusinessbroker #businessbrokering #businessvaluation #MergersandAcquisitions #buyabusiness #sellabusiness #realtor #realestateagents
The author is the founder, in 2001, of Worldwide Business Brokers and holds a certification from the International Business Brokers Association (IBBA) as a Certified Business Intermediary (CBI) of which there are fewer than 600 in the world. He can be reached at jo*@Wo*******************.com