Buying a Business With No Money Down: THE UPDATE!



25 September 2023: Buying a Business With No Money Down: THE UPDATE!

WELL! THAT was interesting!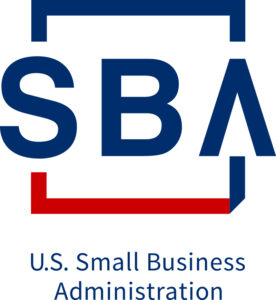 I refer to the combination of last week's post – in which I stated that buying a business was nigh near impossible – and last week's Live Stream interview and Q&A with Dave Moore, a U.S. Small Business Administration (SBA) specialist with Acclivity Financial, a Preferred SBA Lender, during which he laid out for attendees several changes in SBA rules and policies that make our work easier. One of these changes makes buying a business with no money down not only possible but easier.
I stand corrected!
And if 100% financing wasn't compelling enough, there are instances where the funding available to the buyer exceeds the purchase price! That's right! If the purchase amount is $1 million, you might – all other conditions being met – be able to borrow $1.1M. (Dave gave us two examples from his files of such deals.)
__________________________________________________________________________________
We offer a comprehensive coaching program  – both group coaching in our Brokers' Roundtable℠ community as well as one-on-one coaching – tailored to Realtors, business owners, buyers and anyone interested in valuing, buying or selling a business.
If you'd like to learn more, email me at jo*@Wo*******************.com
___________________________________________________________________________________
To be clear, we're talking about the SBA's so-called 7(a) business loan-guaranty program. Though the requirements of this SBA program mean that the potential for a no money down deal is NOT something applicable to every business sale, it does mean that it exists – and brokers as well as sellers and buyers should be aware of it.
The Interview

Our discussion with Dave was wide-ranging and lasted nearly an hour. And the topics ranged broadly.
Most people – including many business brokers – think that preparing for SBA-guaranteed financing is the job of the buyer. While buyer preparation is certainly one of the key components, another – and one of equal importance – is business preparation; to help ensure SBA participation, the business must meet certain reasonable requirements.
_____________________________________________________________________________________
Our course, "Learn How to Value and SUCCESSFULLY Sell Businesses", teaches you how to accurately value and successfully sell businesses.
Having your U.S.-based business pre-approved for an SBA guarantee is a terrific advantage when it comes to marketing that business for sale. Potential buyers will see immediately that the acquisition funding will be substantially easier to arrange.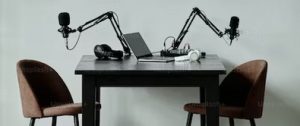 Dave talked about this in detail and while it's necessary that the program's benefits are understood by business owners considering selling, it's even more important that business brokers understand how critical this preparation is in removing one of the biggest roadblocks to locking in acquisition funding: unless the buyer can secure the loan with marketable securities or equity in real estate, conventional lenders are not at all keen to lend for the acquisition of a business.
But a loan guaranty from the Small Business Administration will incentivize a conventional lender. It significantly reduces their downside risk and, thus, their reluctance to lend.
Few business owners are going to be even tangentially aware of this great tool that greases the funding wheels unless the broker they engage discusses it. And from a broker's standpoint, having at least a working knowledge of the benefits of SBA-guaranteed financing confers upon them in their clients' eyes the aura of professionalism that many people who try to sell businesses simply do not have. Looking like a pro who knows the major aspects as well as the nuances of selling a business is a huge benefit when trying to bring on a client.
A very interesting Dave also laid out what data and documents the parties should collect in preparation for either applying for a guaranteed loan (the buyer) or preparing the business for applying for the SBA pre-approval status (the business owner).

The Broker's Job

As professional business brokers, we want to make sure our clients' understand the need to make it easy for a buyer to buy.
This is a subject we've touched on in a number of earlier blog posts and, along with managing our clients' expectations, it features prominently in our training programs.
Understanding that there are numerous financing speed bumps likely to be encountered when trying to finance the acquisition of a business and that anticipating and addressing them prior to marketing the business for sale will make what is often a fraught aspect of the process immeasurably less painful.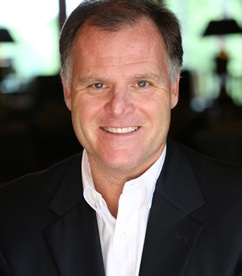 Our discussion with Dave was illuminating and enlightening – and the topics he touched on should be understood by every business owner, every potential buyer and definitely by every business broker.
A recording of the interview is available in The Brokers Roundtable℠ and is accessible by any Member. If you were part of the audience for the live session, you know that much of what we discussed was gold.
If you're a Member of The Brokers Roundtable℠ but missed the live session, log in and head to Live Stream Replays. As always, as a Member you can send Dave a direct message and chat with him one-on-one about any deal you're working on. If you're a business owner, Dave will be happy to show you how to start the process of preparing your business for SBA pre-approval and work to get your business approved.
If you're not yet a Member, you can become one here. (In addition to our Pro Sessions, our weekly Office Hours and other regular events, we run monthly Live Stream interviews with pros in the businesses-for-sale space. Each month's schedule is posted in the Announcements space, open to Members and non-members alike.
The Bottom Line
In last week's post, I sounded pretty pessimistic about the possibility of buying a business – at least one of any size – with no money down but my discussion with Dave Moore suggests it's possible under certain conditions. It's still a long shots and a lot of moving parts need to line up.

But it's important to remember that we're talking about SBA-guaranteed loans here, not asking the seller finance the entire purchase price which will still be next to impossible if for no other reason than that a business owner would seldom have any incentive to take on 100% of the risk.

I'd like to hear from you. What topics would you like me to cover? How can we tailor these posts to be more useful to you and your business. Let me know in the comments box, below, or email me at jo*@Wo*******************.com.
If you have any questions or comments on this topic – or any topic related to business – I'd like to hear from you. Put them in the comments box below. Start the conversation and I'll get back to you with answers or my own comments. If I get enough on one topic, I'll address them in a future post or podcast.
I'll be back with you again next Monday. In the meantime, I hope you have a safe and profitable week.
Joe
---
Searching For…



NOTE TO READERS: Our "Searching For…" feature has been moved to our online community, The Brokers Roundtable℠. It will appear there exclusively from now on.
---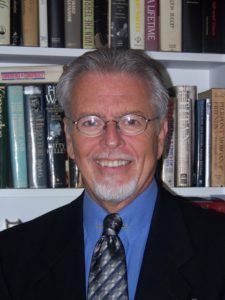 #business #businessacquisition #sellabusiness #becomeabusinessbroker #businessbrokering #businessvaluation #MergersandAcquisitions #buyabusiness #sellabusiness #realtor #realestateagents
The author is the founder, in 2001, of Worldwide Business Brokers and holds a certification from the International Business Brokers Association (IBBA) as a Certified Business Intermediary (CBI) of which there are fewer than 600 in the world. He can be reached at jo*@Wo*******************.com