5 Things Acquiring Companies Look For

I've written before about strategic acquisitions – when one company buys another, usually smaller company, because the smaller company has something the acquiring company wants and the acquiring compnay one wants it now!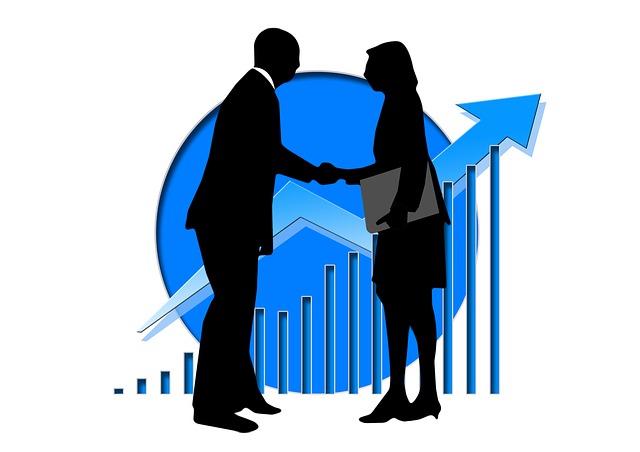 When a company wants to expand in some way – geographically, technologically, its product line or service offerings, for example – there are just two ways to do so: organically from within or acquisition. And it's a hell of a lot quicker to buy whatever it is they want. If you're starting to plan your exit, the first question is, what do they want? The next question is, do you have it?
According to Toronto-based Thomson Reuters, the mass media and information firm, there were more than 50,000 mergers and acquisition transactions, valued at more than $2.6 trillion, worldwide in 2017. That figure is projected to rise to $3.2 trillion, in 2018, a 23% increase.
Competitive conditions, technological advances and globalization have all caused a gradual shift in executives' thinking from build-to-grow to buy-to-grow. Big companies in most industries have developed an acquisition mindset and keen eye for identifying smaller companies – including startups – to buy so that they can remain competitive and scale.
For example, just last month Illinois-based Cabot Microelectronics, a supplier of polishing products used to help produce advanced semiconductor devices, reached an agreement to acquire Texas-based KMG Chemicals, a producer of specialty chemicals and performance materials for the semiconductor, energy and other markets, a move designed to expand the range of products Cabot supplies to its existing customers in the semiconductor industry.
So, if you think that a strategic acquisition by a larger company will provide you with the biggest bang for your exit buck, you've got to understand why they'd want to buy you in the first place. Here are five things companies look for when they are on the hunt for a smaller firm that will give them the ability to enter a new market quickly. No business is likely to have all of these attributes but most acquiring companies are looking for one of them.
1) Talent

Often times the acquiring company is looking for talent. They do not have the in-house staff to launch what they want to build/buy and so they look for a company in the space they want to enter. The founder of eCommerce retailer Jet.com was a former leader at Amazon. Walmart, in a race to keep Amazon from dominating the market, made the shrewd move of acquiring Jet.com not just for its technology, but for its talent. In this case, its founder.
If your exit strategy is to sell, cash in and play golf, an acquiring company looking for talent is not going to be interested. But if you want to spend a few more years essentially doing what you've been doing, this could be an excellent path to a VERY handsome payoff.
2)

Your Technology

Even bigger than the Jet.com acquisition, PetSmart acquired Chewy.com in 2017. PetSmart, a brick-and-mortar retailer, desperately needed an eCommerce bolt-on and knew that they would be in a much better competitive position – and be there much more quickly – if they bought rather than built. This made the strategic purchase of Chewy, with its enormous eCommerce network, a no brainer. PetSmart knew that its customers were, more and more, buying its products online – my lovely bride has been buying everything the Wonder Dog needs from Chewy for years – and that there were vast areas of the world where they had no presence. Chewy provided PetSmart with one of the fastest-growing eCommerce sites on the planet.
3) Your Brand

Brands have value – sometimes lots of it. If an acquiring company wants to expand its reach by offering an extension of its existing product line to its existing customers as well as gain a whole bunch of additional customers in one fell swoop, it would be hard-pressed to come up with a better way than to buy the best brand in the product channel it wishes to enter.
That is what Coach and Michael Kors both did recently when they acquired other luxury-leaning brands, Kate Spade (Coach) and Jimmy Choo (Michael Kors).
4) Your Access to a New Demographic

In 2007, Clorox bought natural products manufacturer Burt's Bees to better target millennials seeking healthier, safer, more natural products. Nordstrom made a similar move in acquiring Trunk Club. With younger consumers preferring the online shopping experience, Nordstrom can now serve those who want new outfits without leaving their living room or even getting dressed!
Both companies recognized the value of owning a chunk of the huge and loyal millennial demographic. And this is key: both companies knew that the best and quickest way to get that chunk was to acquire a company that already owned one.
5) Your Distribution Model
In a bid to compete with Gillette, Unilever paid $1 billion for Dollar Shave Club and its proven direct-to-consumer distribution channel and loyal customers. Just four years old, and launched with a YouTube video that's gone viral, Dollar Shave Club was the market disruptor Unilever was looking for. Unilever bought loyalty with that acquisition, as well. More than 50 percent of subscribers who bought razors from DSC in the first three months of 2015 were still active subscribers a year later, according to research company Slice Intelligence.
What's Your Company Worth?
If you've begun thinking about an exit, A strategic acquisition may be the fastest and easiest way to go. But whichever path you take, you need to know the valuation of your business.
I've blogged about business valuations often (for examples, see here, here and here) and it is the first step in getting your business in a position to be acquired.To get started on this, you need certain data. We've put together a list of such data that you'll need to assemble before you – or a professional business broker – can begin the task. It's yours FREE. Simple tell me where to send it.

And speaking of professional business brokers, we need more honest and ethical intermediaries – brokers and advisors that understand the importance of treating all parties in a fair and impartial – but honorable – manner. It's a very exciting and rewarding professional career. (To listen to me waffling on about what a business broker does, spend a few minutes with the brilliant audio in the upper right of this page.) If you're interested in becoming a professional business broker, let me know here:

If you have any questions, comments or feedback on this topic – or any topic related to business – I want to hear from you. Put them in the Comments box below. Start the conversation and I'll get back to you with answers or my own comments. If I get enough on one topic, I'll address them in a future post or podcast.
I'll be back with you again next Monday. In the meantime, I hope you have a profitable week!
Joe
#business #howto #sellabusiness #becomeabusinessbroker #businessbrokering #businessvaluation
The author holds a certification from the International Business Brokers Association (IBBA) as a Certified Business Intermediary (CBI) and can be reached at jo*@Wo*******************.com