Selling a Business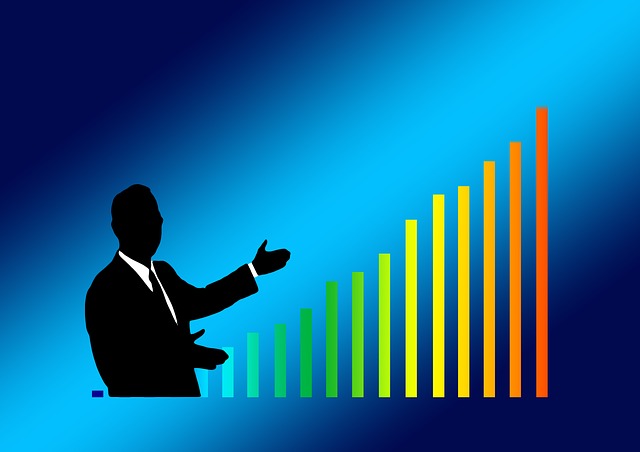 Like anything else in business or in life, there is a process to selling a business. If you're thinking about selling yours, you would be wise to know this process and to follow it closely. Doing so will make the entire effort far more efficient and fruitful. It is also likely to get you a higher price.
How so? Well, buyers, especially ones that have advisors such as a business broker, accountant or attorney counseling them, are going to be a lot more interested in what you're selling if it is easy to get the necessary information and if that information is easy to understand. Clean books and organized documentation is where this starts and ends.
This effort can be quite daunting if, over the years, you were more focused on running and growing the business than you were on keeping meticulous records. But clear, clean records are what you'll need when the time comes to sell.
I've posted and podcasted often about how important this is and the time to address this issue is definitely NOT when you're being asked for it by a buyer or a buyer's representative. But if you're a schmaat cookie and have engaged a professional business broker to help you sell your business, your broker will have asked for this stuff during the initial meeting. So, if you're thinking that you might sell in the next three or so years, the time to get organized is now.
Getting Organized
Being organized at the beginning of the sales process is like having a full tank of fuel and a finely tuned auto when you start out on a long road trip. Getting organized is the process of checking the oil, the tire pressure, the windshield washer fluid and making sure you've packed enough suntan lotion, all of which is done before you even start the car. Selling a business also takes this type of preparation.

Getting organized means having the right information in the right places when you need it. This usually becomes easier the longer you've been in business simply because most business owners, as their businesses grow, grow more and more organized if only because the accountant requires it. However, in many businesses, there are things that a buyer will need that your accountant is unlikely to have ever asked for; client lists, vendor lists, payroll records, and intellectual property details are all examples of such items.
Think Like a Buyer



To make this task fairly easy put yourself in the shoes of a prospective buyer and start to think about what documents, data, and other information you would be most interested in reviewing. If you bought the business you're now preparing to sell, this exercise should not be very difficult. It's just now time to remember what it felt like to be on the other side of the deal. However, if you started your business and have never been involved in an acquisition, we've put together for buyers a list of basic documentation that they will need in order to begin their due diligence as they consider their acquisition of any business. You can use it, too. It's free. Just let me know where to send it.

Get Professional Help



The most basic items that will be needed are financial statements. This suggests that you'll need your accountant involved. As well, you will have some organizational documents – Articles of Organization, membership and shareholder agreements, corporate resolutions, minutes of meetings,  and the like – that will need to be produced as part of the "Seller's Representations and Warranties" which suggests your attorney will be involved in the gathering of data. But to assure that you have the most comprehensive information package possible, bring on someone that has a lot of experience in what you want to do; a professional business broker or M&A specialist.
An experienced business broker knows what a buyer is going to ask to see and your broker will know in what sequence this data should be made available to a potential buyer. An experienced broker will make sure that any potential buyer executes a confidentiality and non-disclosure agreement before certain information is shared and this is critical to the well being and value of your business so that it does not lose value during the due diligence period.
A professional business broker is also critical in the establishment of your business' value. What's it worth? An experienced business broker – especially one with a CBI (Certified Business Intermediary) designation from the International Business Brokers Association – can tell you. Knowing this very important bit of information is likely to determine whether your business sells or not.
It's up to you to hunt down and collect certain documents going back at least three years. For example, your accountant will need documents such as profit/loss statements, cash flow statements, tax returns, etc., etc. etc. A business broker, once having an understanding of your business, can help identify what will be needed. It's what we do every day.

Final Steps

Got everything you need? Professionals in place? Business broker engaged? Value determined and price established? (Those are two different numbers…) If so, you might be ready to put your baby on the block. But wait!! What about you?? Are you ready??
Not many business owners are. While I plan to do an extended post on this aspect alone, it was touched on in this recent post. Scroll down to the bottom of that one and, after you read the section on getting yourself ready, give some thought to what life is going to be like after you sell.
The selling process is not quick and rarely easy. A plurality of properly-priced businesses take between seven and 10 months to sell – and some specialized businesses take much longer. Needless to say, businesses that are over-priced are likely to languish on the market for a long time – if they ever sell. The speed with which a business sells is largely related to price. For a quicker sale, you want a lower price relative to value. But you've got to know how much your business is worth – its value – before you can set a price high, low or indifferent. For a discussion of valuations, see this post.
If you have any questions, comments or feedback on this topic – or any topic related to business – I want to hear from you. Put them in the Comments box below. For example, if you want to sell your business, what is your biggest concern about the process? Let me know. Start the conversation and I'll get back to you with answers or my own comments. If I get enough on one topic, I'll address them in a future post or podcast.
I'll be back with you again next Monday. In the meantime, I hope you have a profitable week!
Joe
The author holds a certification from the International Business Brokers Association (IBBA) as a Certified Business Intermediary (CBI) and can be reached at jo*@Wo*******************.com