---
Selling a Business: Importance of the Right Price

23 January 2023: Selling a Business: Importance of the Right price

I've written often about the importance of having a business valuation done when selling a business.

From the amount of time the business is on the market and being able to plan for life post-closing to being able to justify – prove, if you will – the asking price, without a valuation there's no way anyone involved has much of an idea as to the business' value – with the possible exception of the buyer.
And when the buyer knows more than the seller – when he or she knows what similar businesses have sold for or are currently available for – the seller and their broker are at an immediate and distinct disadvantage.
Like any new business broker, when I started Worldwide Business Brokers back in 2001, I needed listings. I would always value the business ahead of time but, still, I needed listings. I might know the value and be able to explain it to our potential client but the client very often had a number in their mind and no plans to deviate from that number.
__________________________________________________________________________________
We offer a comprehensive coaching program  – both group coaching in our Brokers' Roundtable community as well as one-on-one coaching – tailored to Realtors, business owners, buyers and anyone interested in valuing, buying or selling a business.
If you'd like to learn more, email me at jo*@Wo*******************.com
___________________________________________________________________________________
This need I had for listings resulted in my taking a couple of early ones at the price the seller wanted; a price that I knew would render the business un-sellable.
But… I needed listings.
Selling With the Right Price

The first listing I took was for a wholesale business located on the east coast of the U.S. We valued the business at $1.25 million.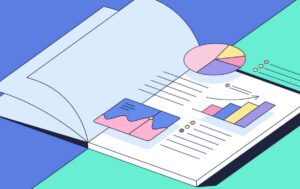 I took that valuation – a 24-page graphical tour de force –  to the owners, explained where we got the data we used, the number of valuation techniques we employed, the methodologies we utilized, the final calculation approaches we brought to bear and how we determined and applied specific levels of importance to each method's result to arrive at our final range of likely value.
The sellers took a weekend to review the document. When we got together the following week, they asked a few questions about the numbers but soon their questions were more about how we planned to market their business; how long I thought it would take to find a buyer; whether I thought they'd have to provide any financing; what the current market was like.
All these questions were related to process. No longer were we discussing value. They agreed with the valuation and agreed to list the business at that price.
_____________________________________________________________________________________
Our course, "Learn How to Value and SUCCESSFULLY Sell Businesses", teaches you how to accurately value and successfully sell businesses.
I sold that business in four months – marketing, LOI, purchase contract, due diligence, contingency removal, financing sourcing and closing; four months. When we showed prospective buyers how we arrived at the business' value, we received not the first peep of argument. We got a buyer for the business at full price.
Selling With the WRONG Price
As I said, I needed listings.
The second listing I took was for a small mobile home business which we valued at about $750,000. This was the first time  – and there have been plenty since – I heard the refrain, "But I need more than that."
The seller wanted it listed for $1 million. I could not dissuade him and, because I needed listings, I took it at $1 million, knowing it would not sell.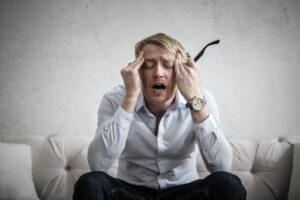 Over the first six months or so, we received several offers, all of which were within shouting distance of the valuation we put on the business. But after that, traffic tapered off.
By about month 10, we were able to get the seller to reduce the price – but only to $900,000. This move – significant to the seller but modest relative to the business' value – excited no one. Traffic remained flat. But finally, a little more than a year after taking the listing and working hard to find a buyer, the seller agreed to reduce the price a second time: to $825,000.
Within 30 days we had a buyer for the business – at a price slightly above the valuation number – and the deal closed 60 days later. It took almost 16 months to get this one done and the main reason is that the asking price was totally unrelated to value. (The full story for both of these deals is the basis of one of the valuation modules of our Course.) Once the price was reasonably close to value, we had a buyer pretty quickly.

What These First Two Deals Taught Me

During the long slog to get that second listing sold, I discovered something that has been proven true repeatedly over the past two decades. No, it's not that the price has to reflect the value – although that's certainly true – and it's not that the seller needs to be constantly reminded of traffic, value and buyer comments – although this is also true. The lesson I learned was this:
Buyers don't come back as the price drops gradually to something close to market value.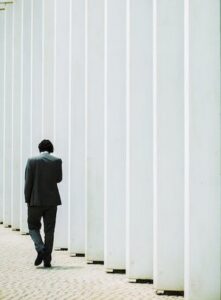 They've moved on. Sure, we reached out to everyone who had expressed interest in this business but the reception we received was lukewarm at best.
Some of those potential buyers had found other businesses to buy; ones whose sellers understood that the price has to reflect the value. Others knew that a business that had been on the market for more than a year probably had suffered some reputational damage, a condition few buyers want to tackle. Still others expressed concern about the seller's truthfulness.
From a broker's standpoint, this last issue impacts us. If our client is suspected of not being fully transparent and forthcoming, we're also tainted by that reputation. We are, after all, representing them – when selling a business, we're the first line of contact. It's one of the reasons we will bring a business to market at a price untethered to value only in the most unusual circumstances.
The Bottom Line
When selling a business, we've never had anyone – buyer, seller, lender, baker, farmer or Indian chief – challenge our valuations.
We've had seller's say, "I need more than that" and we've had buyers say, "I'm not going to pay that much". But no one has ever said that our methods, calculations or conclusions were wrong. We provide too much data in such a clear and comprehend-able manner that, when logic is applied, our conclusions are confirmed. This is what I mean when I advise our new brokers that they have to be able to justify the price of any business they bring to market.

When bringing a business to market, the price asked (if one is asked – as opposed to asking for bids) must be justifiable – that is, it must be related to the business' value. The seller or the broker is going to be asked, "How was the price arrived at?" If that question can't be answered clearly and backed up with data, the chances of a successful sale are small; and the chances of reputational damage are high.
I'd like to hear from you. What topics would you like me to cover? How can we tailor these posts to be more useful to you and your business. Let me know in the comments box, below, or email me at jo*@Wo*******************.com.
If you have any questions or comments on this topic – or any topic related to business – I'd like to hear from you. Put them in the comments box below. Start the conversation and I'll get back to you with answers or my own comments. If I get enough on one topic, I'll address them in a future post or podcast.
I'll be back with you again next Monday. In the meantime, I hope you have a safe and profitable week.
Joe
---
Searching For…



We've been contacted by a U.S.-based PEG-backed investment company seeking U.S.-based businesses with a minimum of $1 million in discretionary (adjusted net) earnings in the following channels: inspection and repair services; commercial and residential cleaning; paving and traffic control; and plumbing and septic services.

If any of you know of something that might fit, please let me know.
---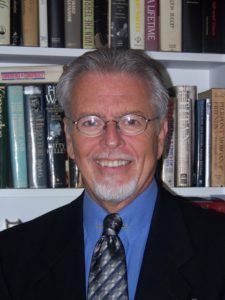 #business #businessacquisition #sellabusiness #becomeabusinessbroker #businessbrokering #businessvaluation #MergersandAcquisitions #buyabusiness #sellabusiness #realtor #realestateagents
The author is the founder, in 2001, of Worldwide Business Brokers and holds a certification from the International Business Brokers Association (IBBA) as a Certified Business Intermediary (CBI) of which there are fewer than 500 in the world. He can be reached at jo*@Wo*******************.com