What Does a Business Broker Do?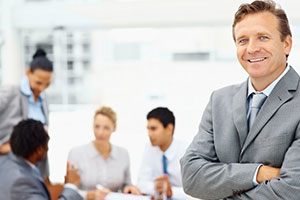 Indeed, what does a business broker do? We get this question all the time from all sorts of people who you would otherwise think were intelligent individuals. There are real estate brokers that sell houses, bond brokers that sell corporate and government bonds, visa brokers that arrange travel visas, land brokers that sell land, art brokers sell art, boat brokers sell boats and stock brokers that sell stocks (this last eliciting the lamentable expression, "My broker is making me just that; broker!"). Everyone seems to understand these descriptive terms as soon as they hear them so why is "business broker" so difficult to intuit?
Business brokers, of course, sell businesses and given the fact that every business that does not fail will eventually change hands, business brokers are certainly as critical to humanity as any of the others – and probably FAR more critical than art or boat brokers!
But business brokers do much more than simply "sell" business"; they facilitate the sale of businesses, an umbrella term that includes determining the most probable selling price of the business, the development of marketing materials to bring the business to market, the marketing of the business, the vetting of potential buyers, negotiating the terms and conditions of the purchase, the preparation of documents, assistance in lining up financing, interacting with attorneys, accountants and other advisors of both buyer and seller, provide advice to the client (usually the seller) and generally shepherd the transaction to the closing table and out the door. Let's look closely at a couple of these tasks.
The Business' Value
Arguably the most important aspect of selling a business and the chief initial interaction a business broker will have with a prospective client is determining the value of the business; what we refer to as the most probable selling price (MPSP). Understanding what the business will probably sell for – its general worth – is critical and the starting point of the process of selling.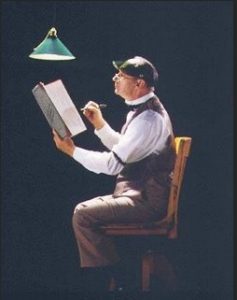 Often times, good, honest business brokers are the bearers of bad news. Business owners generally have an inflated opinion of their business' value and when they hear what the market suggests that the value is, they disappointed. We have lost many listings over the years because the market value (that we present) is lower than what the seller wants/needs. The seller may list the business with their sister-in-law, the residential realtor, and the sister-in-law, having no clue as to how to determine the value of a business, will list the business on the local MLS and spend a year or two getting no action whatsoever. (In the entire history of residential multiple listing services, no one person, anywhere in the world, went to an MLS in search of a business.) Some sellers eventually come to their senses and call the business broker back to see if the broker would be willing to help – at a market price!

If the seller wants to list the business at a number that we think is unreasonable, we'll refuse to take the listing for two reasons. First, because it is unlikely to sell, we are unlikely to ever get paid. Second, we enjoy a reputation in the industry for bringing businesses to market at reasonable and justifiable prices. This means that, because we co-broke, other brokers are eager to work with us and bring their buyers to our listings.
Marketing Tools
What types of marketing materials are needed? Well, that may depend on the type of business being offered but a basic approach that we take is an offering memorandum and an abstract of that memorandum.
Our Offering Memorandum is generally a 15 to 30 page document that will usually answer every question a buyer has about the business we are representing and the abstract is a three or four page synopsis of the memorandum, similar to a legal abstract of a, for example, 70 page lease. Together, these documents will give a potential buyer all the information needed to make a go or no go decision, save for a visit the business.
Other Important Stuff

A blog post is utterly unsuited to explaining all the aspects of what a business broker does but here are some thumbnail outlines. If you have any questions about these or any other aspects of business brokering, leave a question or comment in the "Comments" box, below.
Marketing – How do brokers find buyers? What kind of ads should be placed and where should you place them?
How does a broker qualify buyers? How can you know if the buyer is serious or that it can afford the business it has inquired about? There are many tire kickers for every business a broker lists. The amount of time the broker wastes will depend on how well the broker qualifies the potential buyer.
What documentation is required? The list of documents needed for closing varies with the type of business being sold, the type of transaction (asset or stock sale), the presence of inventory, the need for financing and much more. The Purchase Contract is only the beginning.
How will the buyer pay for the purchase? Because financing is almost always involved, what sources does the broker have and what guidance can the broker give to the seller?
Becoming a Business Broker
Over the years, we've had numerous requests from individuals all over the world for guidance on how to become a professional business broker. While Worldwide Business Brokers licenses its trademark, systems and other intellectual property to companies and individuals that want to join our network, until now we have not offered any training to individuals that would prefer to be independent brokers. While I will discuss many aspects of business brokering in future blog posts and on our podcast, we are developing a series of online courses the sole purpose of which is to train people in the skills, ethics and nuances to be successful as a professional business broker. If you'd like to learn more about this, you can check it out here. If you'd like to hear another business broker discuss what he does, check out my interview with Greg Gill.
What's Next?
Next week I'll be discussing the different documents a business broker needs in order to perform a business valuation; in order to establish the business' Most Probably Selling Price. Subsequent post will address how you, as the broker, get paid, licensing issues and many other topics. If you're interested in learning more, don't forget to subscribe to the blog so you don't miss a post. And check out our podcast for more discussions, tips and suggestions for becoming a business broker.
Finally, let me know if you have any questions pertaining to selling, buying, starting or brokering a business – as well as if you are interested in becoming a professional business broker – in the Comments box, below.
Joe