---
Selling Businesses: 2022 Market Recap

13 March 2023: Selling Businesses: 2022 Market Recap

What was the market like for selling businesses in 2022? The answer is mixed.
The year started off with a bang; strong year-0ver-year gains. But political and economic policy – manifested by inflation and interest rates – caught up with us and slowed things down considerably in the second half.
In the first quarter, transactions were up 27% and optimism surged.

But that's where we peaked for the year and numbers began to fall off in Q2 and continued their downward slide through the end of the year. But, overall, the small business market managed a slight gain over 2021 of 4.7% according the the BizBuySell Insight Report.
But to get a better sense of trends, consider that though transaction numbers in 2022 showed a significant gain – 19% – over 2020, the first lock-down year, they're still some 7% below 2019, the last year of good health and no forced national shut-downs.
__________________________________________________________________________________
We offer a comprehensive coaching program  – both group coaching in our Brokers' Roundtable community as well as one-on-one coaching – tailored to Realtors, business owners, buyers and anyone interested in valuing, buying or selling a business.
If you'd like to learn more, email me at jo*@Wo*******************.com
___________________________________________________________________________________
What Business Intermediaries Saw
In 2022, many businesses were finally opening up but with consumer attitudes somewhat changed, governments everywhere running the printing presses (and inflation climbing as a result) and interest rates rising, the financial performance of many businesses was less than stellar. This contributed to the following statistics:
• Median revenue dropped 11% in Q3 from Q2 and rose 3% in Q4, finishing 2022 down 2% year-over-year (YoY
• Median cash flow dropped 3% in Q3 from Q2 and remained flat in Q4, finishing 2022 down 1% YoY
• The average revenue multiple of completed transactions dropped from .67 to .65.                                                                                    • The average cash flow multiple dropped from 2.55 to 2.53
• 33% of brokers closed slightly more deals
• 47% of brokers attribute the increase to higher buyer demand for thriving businesses
• 41% of brokers believed the increase was due to an increased number of buyers entering the market
Sales Prices

In the small business market – what we refer to as the Main Street Market; those business with valuations of less than $1.5 million – the median sale price dropped 3% to $315,000. Much of this drop in value the survey attributed to inflation and rising interest rates.
_____________________________________________________________________________________
Our course, "Learn How to Value and SUCCESSFULLY Sell Businesses", teaches you how to accurately value and successfully sell businesses.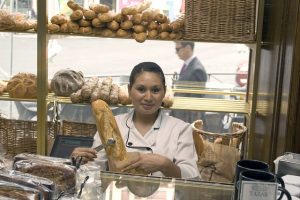 Year-over-year, median gross revenue numbers for Main Street businesses was off by 2% to about $650,000. Not surprisingly, adjusted cash flow numbers were also down, but by 1% suggesting that business owners were trimming some expenses.
Business owner sentiment, which the survey measures annually, suggests that nearly 75% of owners believe that inflation is not easing and more that half stated that interest rate hikes are causing declining results. Nearly half of the business intermediaries surveyed were of the opinion that these trends favored buyers.
What's in Demand?

In a nutshell, service businesses.
As we've been obnoxiously reciting for at least the last six or eight months, contractors – HVAC-R, electrical, landscaping and lawn care, and plumbing – have all been in demand. And much of this demand is from small private equity groups, specialty roll-up funds and strategic acquirers.
In 2022, service businesses accounted for 39% of all acquisitions, up 7% YoY and surpassed the numbers in the pre-pandemic year of 2019.
And it's important to note that "services" businesses includes healthcare, home health, home care, financial, technology, etc.; and anything with recurring revenue. Businesses in the services sector saw median increases in revenue of 3% and cash flow of 3.4% on a YoY basis. They enjoyed such demand that buyers paid roughly 33% more for these businesses than they did in 2019 before the 'rona struck and business worldwide ground to a virtual halt.
Restaurants – A Perennial Favorite

This weekly missive has often opined that nearly everyone thinks they can run and should open or buy a restaurant – except those who've already tried it, of course.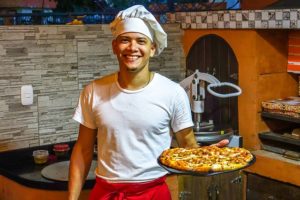 We hear all the time from people who tell us that their meatloaf is so good that everyone that tries it keeps suggesting they should open a meatloaf restaurant. This, of course, is one of the reasons that restaurants turn over so often. But I digress…
Restaurants had a very good year – at least from the standpoint of demand from buyers. Acquisitions jumped 20% YoY in 2022 on top of a 6.5% pop in 2021. But those numbers pale in comparison to the 38% collapse in 2020. Restaurants sold faster, showed stronger financials and sold at higher prices – but the transaction rate is still below pre-pandemic 2019.
The survey's editors write "This activity may suggest pent-up demand for restaurant ownership. After nearly two years of struggling to draw in customers, dining out and gathering with friends is becoming popular again."
Again, "pent-up demand for restaurant ownership" could very well still, to some degree be driven by the encouragement Aunt Martha keeps getting from the Left Coast branch of the family about her to-die-for rutabaga, raisin and stinky-cheese omelet. But there's hope…
What's Motivating Sellers
Given the Silver Tsunami, it's no surprise to learn that a significant share of sellers – 45% according to the survey – are selling to retire. We've written about this phenomenon – Baby Boomers heading for the exits – for the past three years and most forecasts expect this trend to grow and to run for at least another decade.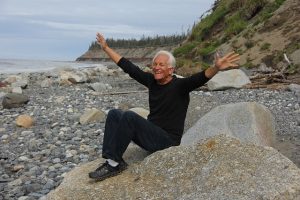 Sellers are not overly optimistic about the economy with 42% thinking the U.S. is already in a recession (compared with 48% of buyers) and another 33% expect a recession this year.
But buyers do  not seem to be discouraged and are in the market looking for good opportunities. This means that sellers have to have realistic price expectations – which means they have to know what their business is likely worth before much of anything can be done to sell it.
The current situation has also impacted private equity. Those fund managers MUST deploy their capital or return it to their investors (which they're loathe to do). We're seeing more and more private equity groups lowering their investment thresholds. Where in the past such funds would be looking for EBITDA of at least $1 million, we're now seeing inquiries for businesses that show such earnings as low as $500,000.
The Bottom Line
Every Business That Doesn't Fail Will Sell…Every One!℠

In good times and bad, business continue to sell. This has always been the case.
The Silver Tsunami suggests that more and more businesses will continue to come to market and the last 18 months provides evidence that more and more people – high-net worth individuals, family offices, private equity groups, search funds, roll-up specialists and regular mom and pops – are in the market looking for attractive opportunities.
To take advantage of this demand, business owners considering selling must pay attention to the following:
Patience. Selling a business is not a quick or painless process. There are plenty of pitfalls, delays and disappointments.

Know that the sale of a properly-priced business takes between six and 12 months. The operative phrase being "properly-priced".

A successful sale starts with clear, clean, organized and comprehensible books and records.

Know what your business is likely worth in the market place; that is, get it valued!

Hire the right team and this starts with a professional business intermediary.
Planning is the key here. Get this stuff right in the beginning and the process is more likely to be successful and (marginally) less painful.
I'd like to hear from you. What topics would you like me to cover? How can we tailor these posts to be more useful to you and your business. Let me know in the comments box, below, or email me at jo*@Wo*******************.com.
If you have any questions or comments on this topic – or any topic related to business – I'd like to hear from you. Put them in the comments box below. Start the conversation and I'll get back to you with answers or my own comments. If I get enough on one topic, I'll address them in a future post or podcast.
I'll be back with you again next Monday. In the meantime, I hope you have a safe and profitable week.
Joe
---
Searching For…



We've been approached by a search fund looking for HVACR and plumbing contractors in the Mid-Atlantic (U.S.) with EBITDA of $600,000. (This is more evidence of small PEGs and search firms aggressively courting smaller businesses.)

If any of you know of something that might fit, please let me know.
---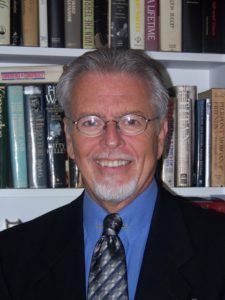 #business #businessacquisition #sellabusiness #becomeabusinessbroker #businessbrokering #businessvaluation #MergersandAcquisitions #buyabusiness #sellabusiness #realtor #realestateagents
The author is the founder, in 2001, of Worldwide Business Brokers and holds a certification from the International Business Brokers Association (IBBA) as a Certified Business Intermediary (CBI) of which there are fewer than 500 in the world. He can be reached at jo*@Wo*******************.com