---
Selling a Business: 3 Types of Buyers

17 October 2022: Selling a Business: 3 Types of Buyers

Selling a business requires, among other things, knowing who the likely buyers are.

We've occasionally discussed buyers in previous posts but often with more specificity. This post discusses the three general categories of buyers. Identifying which category is the most likely for the business you're selling will streamline your marketing efforts – saving you time and money – and, all other things being equal, make the business more likely to sell in the shortest possible time.

To be sure, it's possible that the business you're selling could be of interest to more than one buyer type. When we're presented with that situation, we list the buyer-types in the order we think is most appropriate and begin our marketing efforts accordingly.

__________________________________________________________________________________
We offer a comprehensive coaching program  – both group coaching in our Brokers' Roundtable community as well as one-on-one coaching – tailored to Realtors, business owners , buyers and anyone interested in valuing, buying or selling a business.
If you'd like to learn more, email me at jo*@Wo*******************.com
___________________________________________________________________________________
Individual – "Financial" – Buyers

When we train new brokers – or "train" new clients – we outline the two general types of buyers in the marketplace that account for the lion's share of business acquisitions – financial and strategic – and we describe how to best determine which is the most likely for the business we're selling.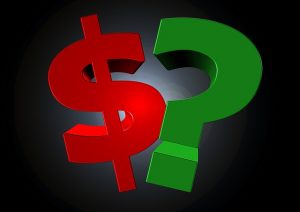 Financial buyers are most concerned with the answer to two questions: "How much will this business put in my pocket and how much am I willing to pay for that cash flow?" The smallest businesses will often be the target of such buyers but single financial buyers – or even friends that want to acquire a business together – can be targets for larger businesses, as well.
For example, businesses such as car washes, restaurants, laundromats and small retail are most likely to be acquired by individuals. But high net worth individuals are also potential buyers, especially if the car wash or restaurant or laundromat is one of a chain and the chain is being sold.

Financial buyers are more likely to operate the business themselves. It's therefore important to find a buyer with the right skills, not just enough money.
_____________________________________________________________________________________
Our course, "Learn How to Value and SUCCESSFULLY Sell Businesses", teaches you how to accurately value and successfully sell businesses.
Don't Miss Out on the Coming

"Silver Tsunami"!

Strategic Buyers
Strategic buyers care less about the amount of cash the business is generating for the owner than about the impact the acquisition will have on their existing business or plans.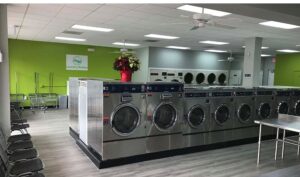 For example, a small chain of laundromats would likely be of great interest to the owners of several dozen other laundromats from the standpoint of the economies of scale; i.e., the potential for lowering operational costs such as accounting and management by spreading such costs over a larger base of businesses; or by giving the buyer more buying power with suppliers of its chemicals and equipment. The same would be true of restaurants, car washes and many other types of businesses – all of which would be considered small businesses and ideal for financial buyers.
Many businesses, large and small, are perfect candidates for strategic buyers such as larger companies and private equity investors. For example, small private equity groups are still contacting us looking for certain types if businesses with revenue of as little as five million dollars.
Such potential buyers could be in the same or parallel industries. For example, a heating and cooling company would certainly be of interest to another HVAC company – but also to a plumbing contractor that wants to broaden the services it offers its existing customers – and to gain the additional customers for its plumbing services that would come with the acquisition of the HVAC company.
The strategic buyer category would also include companies or investment groups doing roll-ups. A couple of months ago, The Wall Street Journal published a story on the rising level of interest in car washes by private equity groups doing roll-ups. 
The buyers of many of the businesses used in these examples could be your targets whether the business you're selling is large or small. For instance, we currently advising a client that has owned a lawn care company for many years. His clients include many second generation families and he is known as the "go-to" guy for home buyers that are new to the area.
His is a one-truck, three-man operation with steady clients year in and year out. 
We've identified the type of likely buyer as a larger landscaping or lawn care contractor; a company that services both residential and commercial clients. One of those potential buyers will, with the acquisition of one or two smaller businesses, be an ideal target for one of two even larger regional lawn care companies. 
The Third Way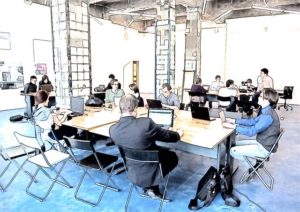 But there is sometimes a third of potential buyers, one that is often overlooked by sellers. The employees.

Selling a business to the business' employees is not always an option – and it may not be the best way to maximize the seller's net – but it should be considered.
One of the benefits of this approach is that it gives the seller a way to stretch out and control transition. Another benefit is that selling to the employees engenders loyalty from those employees. And if a seller is planning to gradually phase out of their business, the value of such loyalty is difficult to over estimate.
Selling to employees can be done in a couple of ways. The first is through the establishment of an Employee Stock Ownership Plan or ESOP. And ESOP makes ownership available to all or nearly all employees based on certain criteria including length of service, certifications or accreditations, pay scale, job classification, etc. The second way is to sell to a single employee or small group of the business' managers – a management buyout, if you will.
We're working with a client right now that owns a small service business. He has four employees all of whom know the business well. He's not yet ready to exit the company but wants to begin the gradual process of leaving and he wants to explore an ESOP.
But our initial assessment suggests that one of two of the employees are carrying the vast majority of the business' responsibilities and are generating the bulk of the revenue. To assure the best long-term results, we may suggest that he consider selling to these two employees.
The Bottom Line
Identifying likely buyers is an important aspect of selling a business – and one that is very often not even considered by the business owner or the broker. But, given a little scrutiny or forethought – all of which is part of the planning process – it should become evident that the likely buyer falls into one or maybe two of these three categories.
The buyers of some businesses can be found in both the financial and strategic groups but once a broker has some experience, one group will likely stand out as the one where the marketing efforts should be focused.
Selling to the employees requires a more unique approach than selling to outsiders, whether financial or strategic. But it also has certain advantages that will appeal to business owners that plan a gradual exit.
I'd like to hear from you. What topics would you like me to cover? How can we tailor these posts to be more useful to you and your business. Let me know in the comments box, below, or email me at jo*@Wo*******************.com.
If you have any questions or comments on this topic – or any topic related to business – I'd like to hear from you. Put them in the comments box below. Start the conversation and I'll get back to you with answers or my own comments. If I get enough on one topic, I'll address them in a future post or podcast.
I'll be back with you again next Monday. In the meantime, I hope you have a safe and profitable week.
Joe
---
Searching For…



We've been contacted by a small entrepreneurial investment company looking to acquire businesses with minimum DE/EBITDA of $1.5 million. They have specified no specific industry and are looking throughout the U.S.

If any of you know of something that might fit, please let me know.
---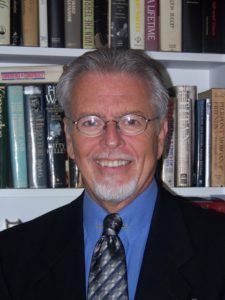 #business #businessacquisition #sellabusiness #becomeabusinessbroker #businessbrokering #businessvaluation #MergersandAcquisitions #buyabusiness #sellabusiness #realtor #realestateagents
The author is the founder, in 2001, of Worldwide Business Brokers and holds a certification from the International Business Brokers Association (IBBA) as a Certified Business Intermediary (CBI) of which there are fewer than 500 in the world. He can be reached at jo*@Wo*******************.com